UK Insurtech Marshmallow Raises £23.2m; Russian Ecommerce Retailer Ozon Goes Public on US NASDAQ
by Lindsay Rowntree on 6th Nov 2020 in News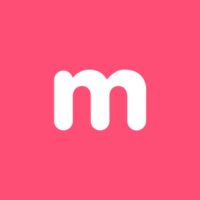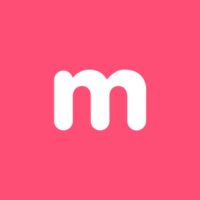 The FGB Digest brings you the latest news on the world's fastest growing direct-to-consumer and challenger brands. In this week's edition: Marshmallow raises £23.2m; Dutch Koa Health secures €14m; Russian retailer Ozon files for US IPO; Germany's Vivid Money bags €15m; UK's Wren Kitchens opens first US store; and French travel startup Evaneos to cut 20% of staff.
UK insurtech Marshmallow raises £23.2m
London-based insurance startup Marshmallow has secured £23.2m in funding, reaching a valuation of approximately £230m. The company, founded by identical twins Oliver and Alexander Kent-Braham, along with David Goate, uses a unique, proprietary algorithm to provide lower-cost insurance to immigrants and expats, as well as customers with a fragmented credit history or lower credit scores, who are typically stung with very high premiums. The black-owned business plans to use the funding to continue to disrupt the insurance industry, and expand into other insurance products aimed at underserved audiences.
Mental wellness startup Koa Health secures €14m funding
Dutch startup Koa Health, a mental healthcare provider, has successfully spun out of Telefónica's startup factory, Alpha, with a €14m (£12.6m) Series A funding round from Ancora Finance Group and Wellington Partners. The company, which was formerly known as Alpha Health, will be launching a mental wellbeing app, Koa Foundations, as its flagship product, and plans to use the new funding for international expansion, as well as to scale up clinical trials and R&D for further product personalisation.
Russian online retailer Ozon files for IPO in US
Ozon, a Russian ecommerce site, which sells everything from white goods to children's clothes, is going public in the US, with expectations it could raise up to USD$500m (£381m). It will list its ADS (American depositary shares) on the Nasdaq Global Select Market, with plans to also list in Moscow, shortly after the initial US listing. Ozon, which was founded in 1998 and is headquartered in Moscow, has seen a strong boost during the Covid crisis, and has apparently been considering an IPO for a while. As well as ecommerce, the company has also branched out into other areas in recent years, including Ozon.Invest, a lending platform to help merchants grow their operations, and Ozon.Card, providing cash-back bonuses to Ozon customers. The company has raised USD$687.1m (£523.8m) to date.
German fintech Vivid Money raises €15m
Berlin, Germany-based challenger bank startup, Vivid Money, has secured €15m (£13.6m) in a Series A funding round, led by Ribbit Capital. The company, which only began accepting customers mere months ago, has a valuation of €100m. Similar to the likes of Monzo, Starling Bank (both of which currently have their own dramas going on, with an argument that has divided the tech community), and Revolut, with many of the same features, you get a current account and a debit card, both of which are controlled via the dedicated app. Additional features beyond the mainstream include cash-back features with partner brands, and soon you will be able to buy shares and ETFs (exchange-traded fund) through the app. Vivid Money is currently only available in Germany, but the company plans to expand into other European countries.
UK retailer Wren Kitchens launches 1st US store
In somewhat surprising news amidst a global pandemic, established UK kitchen retailer, Wren Kitchens, has opened a showroom in Milford, Connecticut; its first foray into the US market. Founded in 2009, the retailer has opened 99 UK showrooms in its history, and plans to open a further five in Northeast America by 2021. The Milford showroom will create 25 jobs for the town and it will be the largest kitchen showroom in the US, according to a press release. Wren will manufacture its US kitchens at a new manufacturing facility in Pennsylvania. The company has invested USD$15.4m (£11.7m) in the facility and 360 jobs in manufacturing, logistics, customer services and HR will be created. Some positive news for physical retail at a time when the future of bricks-and-mortar stores is continually being called into question. In fact, Wren Kitchens caused some confusion in the UK back in May, when it reopened its stores during a national lockdown, at a time when all non-essential retail was ordered to remain closed. Following full clearance from trading standards to reopen as an essential retailer, it paved the way for similar KBB (Kitchen, Bedroom, Bathroom) retailers to follow suit.
French travel startup Evaneos cuts workforce by 20%
French travel startup, Evaneos, is said to be laying off 50 employees, mostly through a series of voluntary redundancies, which will equate to 20% of the company's workforce. While Evaneos has neither confirmed nor denied the news, company co-founder and CEO Éric La Bonnardière has highlighted the complicated situation for tourism at the moment, with activity practically at a standstill since the start of the pandemic. However he did also state the company benefits from being in a strong position financially, compared to other startups in the sector. The company, which has raised USD$109.1m (£831,600) over nine rounds to date, provides travellers an online platform to help them design and book tailored trips, by connecting them with travel agents in the destination countries; a service which has obviously been very badly hit in 2020.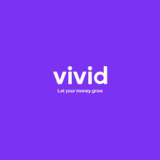 Get the latest news, market analysis, and funding status on Vivid Money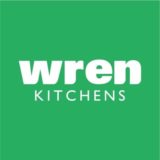 Get the latest news, market analysis, and funding status on Wren Kitchens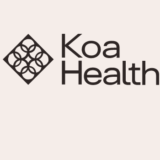 Get the latest news, market analysis, and funding status on Koa Health
Get the latest news, market analysis, and funding status on Marshmallow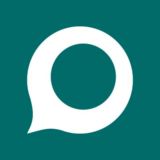 Get the latest news, market analysis, and funding status on Evaneos