Revolut Looks to Stock Trading for USP; Pinterest Sees Strong Growth From New Features
by Hugh Williams on 5th Aug 2019 in News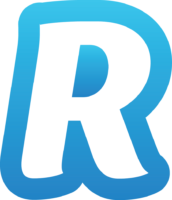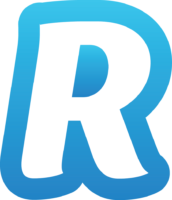 DTC's Daily Digest brings you the latest news on the world's fastest growing direct-to-consumer brands. In today's edition: Revolut looks to stock trading for USP; Pinterest sees strong growth; and DTC powerhouses invest in Bloomscape. 
Revolut looks to stock trading for USP
Revolut is set to become the first challenger bank to launch a stock trading feature. Similar to Robinhood in the US, the feature will let users buy and sell shares without any commission.
While Robinhood has completely changed the stock trading retail market in the U.S., buying shares hasn't changed much in Europe. Revolut wants to make it easier to invest on the stock market.
After topping up your Revolut account, you can buy and hold shares directly from the Revolut app. For now, the feature is limited to 300 U.S.-listed stocks on NASDAQ and NYSE. The company says that it plans to expand to U.K. and European stocks as well as Exchange Traded Funds.
Becoming the first challenger bank to roll out this type of service will serve as USP for Revolut, in a sector which is becoming increasingly crowded in Europe through competition such as Monzo, N26 and Starling. 
Pinterest sees strong growth from new features
Pinterest shares soared after its second-ever quarterly earnings report exceeded expectations. 
Pinterest joined a number of other tech "unicorns" – private companies valued at over USD$1bn (£820m) – to list on the US stock markets when it filed to go public in March 2019. Its better-than-projected revenue and user growth caused shares to jump as much as 17% after markets closed for the day.
Revenue rose 62% to USD$261.2m (£215.3m), better than the USD$235.8m (£194.3m) analysts estimated on average. Its user numbers increased 30% year-over-year to 300 million during the quarter.
Executives at the image-sharing and shopping platform said the company expanded new features in the quarter, including improved search recommendations, shoppable products, and more video content. On 22 July, the company launched "emotional wellbeing" activities that users can participate in on the app, including meditation and "self-compassion" exercises.
The business is working hard to expand its global footprint and it's paying off. International revenue is up 199% following efforts to globalise its ads business, while international users are up 38%, compared with a 13% rise in US users. 
DTC powerhouses invest in Bloomscape
Bloomscape, a direct-to-consumer plant company redefining the way consumers purchase and care for plants, has announced USD$7.5m (£6.2m) in Series A funding. 
Revolution Ventures led the round with participation from Endeavor, existing investors, and category-defining consumer brand founders, including founders of businesses such as Allbirds, Away, Harry's and Warby Parker. 
The plant industry has been slow to come online given the complexity of warehousing and shipping living plants and the lack of scaled players whose supply chains can support an e-commerce offering. Meanwhile, consumer shopping preferences and millennials' interest in becoming self-proclaimed "plant parents" have driven growth in the USD$50bn (£41bn) category, which is still stagnated by the lack of a high-quality online options. 
Bloomscape is filling the void between big box stores, fading gardening centres, and nurseries unable to compete online by building a direct-to-consumer brand that leads the field in providing the greatest diversity of plants shipped directly from local, high-tech greenhouses.
"Growing millennial interest in plants has created significant pent up demand for a reliable online retailer. Bloomscape is meeting that need by offering more than 90 kinds of plants and shipping them to consumers' front doors" said Bloomscape founder Justin Mast.
Want this in your inbox? Subscribe to the DTC Daily Newsletter here!