MADE Launches MADE Labs; Credit Kudos Raises Over £2m
by Hugh Williams on 18th Apr 2019 in News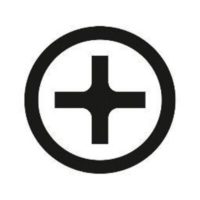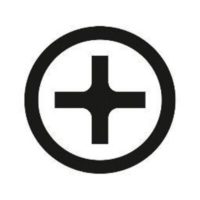 DTC's Daily Digest brings you the latest news on the world's fastest growing direct-to-consumer brands. In today's edition: MADE launches MADE Labs; Credit Kudos raises over £2m; and Airbnb investing again.
MADE launches MADE Labs
MADE.COM has announced the launch of MADE Labs, a tech innovation lab that will work with emerging technologies and innovative startups.
The new Labs team, based at MADE's HQ in Shoreditch, will work with startups to create an engaging shopping experience using the latest technology, with an emphasis on helping customers find the right products and then visualise them in their own space. Unlike incubators run by many other companies, the Labs team will work closely with the rest of the business to get these innovations into their core platform as quickly as possible.
The launch of MADE Labs follows the success of collaborations with a number of other technology businesses to date, such as Hullabalook, who created MADE's Sofasizer, a hugely popular online tool that helps customers find the perfect size of sofa for their space and won customer innovation of the year at the Retail Week Tech Awards in 2017.
Jonathan Howell, chief technology officer, MADE, said: "MADE's entrepreneurial spirit is fundamental to our business strategy; as a digitally native brand, being at the forefront of technological developments is a key priority. We want to provide technology that is always one step ahead of our customers' expectations."
Credit Kudos raises over £2m
Credit Kudos, the challenger credit bureau, has raised £2.2m in its latest round of funding. Credit Kudos helps all people access affordable credit.
The funding was led by Ascension Ventures, through its social impact fund Fair by Design, with additional investment from existing investors NFT Ventures and Entrepreneur First's Next Stage Fund.
The investment will be used to drive further growth within the UK and support expansion into Europe, alongside further investment into Credit Kudos' platform. In the UK alone, it is estimated that one-in-four families have less than £100 in savings. However, due to insufficient data, many individuals with the most need for credit are at risk of being pushed into high-cost credit options, and have the hardest time accessing affordable loans.
Credit Kudos' solution aims to enable lenders to make better decisions, while simultaneously helping previously overlooked individuals access credit. Prior to this, Credit Kudos had raised £600,000, meaning this round takes the business to £2.8m in fundraising.  
Airbnb investing again
Airbnb is leading a USD$160m (£123m) funding round for Lyric, a small, luxury-rental apartment startup. This represents the third investment in six weeks as it beefs up offerings ahead of an eventual stock market listing.
San Francisco-based Lyric transforms premium apartments into studios with hotel-quality cleaning services and around-the-clock online support for business travellers looking for short-term visits or stays of as long as 200 days. With only 380 suites on offer across the U.S., Lyric may seem like an insignificant investment for a powerhouse like Airbnb. But its interest likely stems more from Lyric's mission: to change the negative reputation of the short-term rental industry, especially in urban environments.
Airbnb wants to shed its image as a disruptive startup that doesn't play by the rules and instead aims to become a regulatory-compliant one-stop shop for holiday-goers to book flights, accommodation, and tourist experiences.
Airbnb has been busy over the past year expanding its reach. In March, the company spent USD$463m (£355m) to acquire HotelTonight and earlier this month invested a reported USD$100m (£77m) to USD$200m (£154m) in Indian hotel chain Oyo.