Mars to Acquire Kind Snacks; Fitness Tracker Strave Secures USD$100 Investment
by Lindsay Rowntree on 20th Nov 2020 in News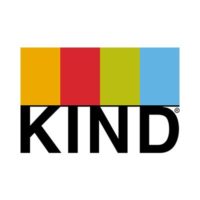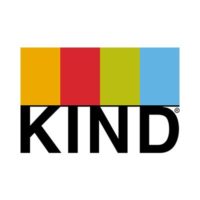 The FGB Digest brings you the latest news on the world's fastest growing direct-to-consumer and challenger brands. In this week's edition: Mars to acquire Kind Snacks; Fitness app Strava raises USD$110m (£82.9m); Norway's Tibber raises USD$65m (£49m); Germany's Tourlane secures USD$20m (£15m); Indian insurtech Turtlemint bags USD$30m (£22m); and sexual wellness startup Maude extends seed round by USD$2.2m (£1.6m).
Kind Snacks to be bought by Mars for undisclosed amount
Confectionary behemoth Mars is buying healthy snack brand Kind Snacks for an undisclosed amount. Mars, more known for its sweet snacks (and Whiskas and Pedigree pet food brands) than its healthy ones, appears to be capitalising on the growth in demand for more healthy and nutritious food stuffs, which has seen a particular surge in 2020 amidst the risk of the global pandemic. Mars actually bought a minority stake in Kind back in 2017, and part of that initial deal was for Mars to help grow the company outside of North America, by taking control of Kind International, and allowing the company to sell its products in 35 markets internationally. The latest deal means Mars will take the controlling stake in Kind Snacks in North America too.
Fitness tracking app Strava raises USD$110m (£82.9m)
Sequoia Capital and TCV have led a funding round for fitness startup Strava for USD$110m (£82.9m), putting the company's valuation at USD$1.5bn (£1.1bn). Founded in the US in 2009, Strava, which started out as a cycling tracking app, has since expanded to running and other fitness pursuits, and now has more than 70 million members. The company has seen obvious growth as a result of the pandemic and the global efforts to get healthy, but the investors and the company believe the growth would have continued regardless. With the likes of competitors MyFitnessPal and Runkeeper having been bought by Under Armour and Asics respectively, the longterm goal for Strava is to keep it independent.
Norwegian energy startup Tibber raises USD$65m (£49m)
Norwegian startup, Tibber, which has bold aims to shake up the archaic energy industry in Europe, has raised USD$65m (£49m). The company, which was founded by Norwegian Edgeir Vårdal Aksnes and Swede Daniel Lindén in 2016, currently has operations in Sweden and Norway, with a beta recently launched in Germany. With the latest funding, there are plans to expand into the Netherlands. Tibber aims to remain cheaper than its competitors by never selling energy for a profit, but instead a flat fee of €3.50 (£3.13) per month. Like its energy challenger competitors, such  as Bulb and Octopus Energy, this means the consumer doesn't have the security of fixed monthly pricing, but it can still guarantee it is offering the lowest possible prices. Tibber also has an alternative revenue stream which makes up 30-40% of its annual business - smart appliances. By combining smart appliances with energy, the company's hope is that all this connected data about a consumer's usage will make Tibber work at its optimum, saving energy, and money.
German Tourlane raises USD$20m (£15m) Series C extension
German travel startup Tourlane has finally closed its Series C investment round with a USD$20m (£15m) extension, meaning the round closes at USD$67m (£50m). Tourlane, a travel booking platform, has understandably been hit hard in 2020, but the latest investment is hoped to bring the company financial stability during these uncertain times and help prepare for the inevitable market bounce back.
Indian insurtech Turtlemint raises USD$30m (£22m)
Mumbai-based consumer insurance platform Turtlemint has raised USD$30m (£22m) in a Series D financing round led by GGV Capital; American Family Ventures; Mass Mutual Ventures; and SIG. The injection was additional supported by existing backers Blume Ventures; Dream Incubator; Nexus Venture Partners; Sequoia Capital India; and Trifecta Capital. Turtlemint joins a host of digital insurance providers seeking to capitalise on a growing online insurance market in India, which Goldman Sachs estimates to be worth USD$3bn (£2.2bn), that is currently under-explored, with only 3% of the population holding an insurance product. To-date, Turtlemint has now raised a total of USD$61m (£46m) since its formation in 2015.
Sexual wellness startup Maude extends seed round by USD$2.2m (£1.6m)
Sexual wellness startup Maude has announced a USD$2.2m (£1.6m) extension to its seed financing round, taking the tranche to USD$3.7m (£2.8m) in total, with new backers including Cassius; RRE Ventures; True; Outbound Ventures; Vice Ventures; Patina Brands; and actress Dakota Johnson, who joins the firm as Co-Creative Director. Maude was founded in 2018 by WOC and specialises in "modern sexual wellness essentials" including personal massagers, organic lubricants and natural ingredient-derived condoms, while it has more recently expanded to body care products such as pH-balanced body washes. The investment will be used for marketing and the development of further products. Johnson commented, "Consensual sex and intimate pleasure is self-care for all bodies. Every human should have access to quality sexual products regardless of their gender, adult age, or sexuality."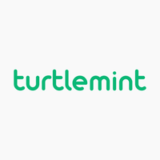 Get the latest news, market analysis, and funding status on Turtlemint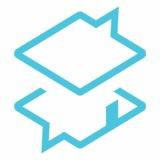 Get the latest news, market analysis, and funding status on Tibber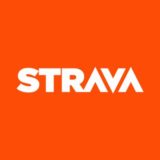 Get the latest news, market analysis, and funding status on Strava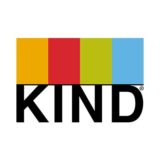 Get the latest news, market analysis, and funding status on Kind Snacks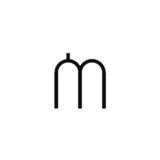 Get the latest news, market analysis, and funding status on Maude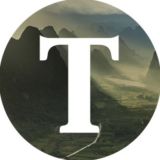 Get the latest news, market analysis, and funding status on Tourlane