Zipjet & Laundrapp in Merger Talks; JIVR Overfunds
by Hugh Williams on 4th Apr 2019 in News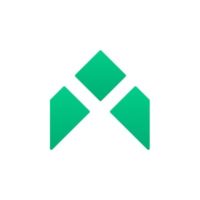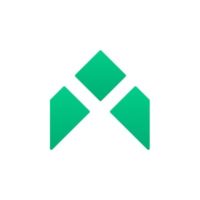 DTC's Daily Digest brings you the latest news on the world's fastest growing direct-to-consumer brands. In today's edition: Zipjet & Laundrapp in merger talks; JIVR overfunds; and Kindur's new DTC service for baby boomers.
Zipjet & Laundrapp in merger talks
Zipjet is in advanced talks with Laundrapp, a UK-based rival, about an all-share merger.
The boards of Zipjet and Laundrapp have reached agreement on the terms of a deal, which is aimed at creating critical mass in the two companies' combined London operations.
Sources close to the deal said that Laundrapp would pay just over £17.5m for Daily Mail-backed Zipjet, which also trades in Berlin and Paris.
The combined operation is expected to be based in London. Laundrapp has raised more than £20m in funding since its launch in 2015, and the company describes itself as 'the Uber of laundry'; but while it has expanded to more than 100 towns and cities across the UK, it has struggled to build its business in a financially sustainable way.
The drive for consolidation among the two most prominent laundry apps operating in the UK underlines the difficulties that many startups have in gaining sufficient scale to reach economic sustainability.
Laundrapp and Zipjet recorded combined revenues in 2018 of just €8.8m (£7.5m) in 2018, with more than 60% of Zipjet's sales being generated by its operation in London. The companies are understood to be forecasting that they will break even by September 2021.
JIVR overfunds
JIVR, the UK-based foldable, electric, and chainless bike brand, has reached €944,670 (£806,470) during its Seedrs campaign. The funding will be used to establish a comprehensive sales channel mix of B2C, B2B, and e-commerce tools, reach a larger share of the market, fund the research and development of four new products, and launch JIVR | Senses, a set of new functionalities and accessories aimed at enhancing safety and the rider experience.
The startup has also added a Supply Chain Management team to source high-quality materials at low costs. To date, JIVR has raised €2.5m (£2.1m) in equity funding. The current level of funding has exceeded the target the business set in January, when it stated it was looking to raise €850,000 (£726,000).
JIVR is tapping into people's desire to bike to work, crossed with the need to be as safe as possible cycling on city streets such as London's. JIVR isn't the only bike brand that has been busy securing its future recently, with Rad Power Bikes announcing a private round of funding as well.
Kindur's new DTC service for baby boomers
Kindur has officially launched its suite of services available directly to consumers, focused on those entering and actively planning their retirement. The new offering brings together traditionally siloed needs, such as healthcare planning, insurance, and investments, into one easy-to-use digital platform.
More than 17 million baby boomers have saved for retirement in the U.S., but the decumulation phase (where accumulated assets are drawn upon to fund retirement), which today often spans several decades, is incredibly complex, requiring individual consumers to make several high-consequence decisions about their financial resources.
By leveraging Kindur's digital-first platform, customers know where their assets are allocated and, critically, how much they have to spend in a given month. Kindur creates a personalised retirement roadmap that enables customers to make decisions so they can enjoy retirement without the fear of outliving their resources.
Kindur most recently announced a successful Series A round, raising over USD$10m (£7.6m) from investors. While the product seems intuitive enough, it will be interesting to see how a digital-first platform is adopted by baby boomers – an age group less familiar with technology than later generations.