Cora Funds for Hybrid Model; Poshmark Eyeing IPO
by Hugh Williams on 8th Apr 2019 in News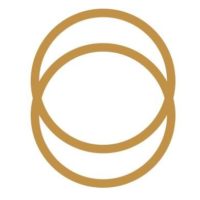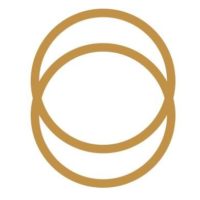 DTC's Daily Digest brings you the latest news on the world's fastest growing direct-to-consumer brands. In today's edition: Cora funds for hybrid model; Poshmark eyeing IPO; and Tandem aims for expansion.
Cora funds for hybrid model
San Francisco-based Cora, which makes tampons and pads from organic products, has raised USD$7.5m (£5.7m) to expand its business, with Harbinger Ventures leading the Series A round. Cora has raised a known total of USD$13.5m (£10.3m) in venture funding to date.
Cora is focused on growth over profitability and the company has been conservative when approaching fundraising. Co-founder Molly Hayward told Crunchbase News that the company decided to fundraise to double-down on its current growth trajectory and invest in product development.
With competitive customer acquisition, particularly in an industry where buying behaviours are traditionally offline – when you're out of pads or tampons, most people run to the store – Cora developed a hybrid, omnichannel model that combines both direct-to-consumer and brick-and-mortar access. Hayward said the company decided to incorporate brick-and-mortar sales into its model early on because of the nature of the industry.
The company partners with Target to offer Cora products offline. With the funding, it will expand its presence in Target locations over the coming months, while also making more products. Cora are by no means the only female-wellness brand operating a DTC model, with the likes of Nua also recently announcing new funding.  
Poshmark eyeing IPO
Poshmark  is reportedly preparing to file for an IPO that could take place as early as this autumn, having tapped Goldman Sachs and Morgan Stanley as its underwriters.
The business has raised about USD$153m (£117m) since its inception in 2011. Its last funding round, a USD$87.5m (£67m) Series E announced in November 2017, gave it a valuation of USD$600m (£460m). Poshmark now potentially joins the ranks of startups (such as ride-hailing company Uber and photo-sharing site Pinterest) planning to go public this year.
Poshmark isn't the only company in the space looking to leave the private markets. WSJ also reported that The RealReal, a San Francisco-based luxury consignment shop, has also "met with investment bankers to prepare for a possible IPO that could happen this year."
The valuation of Poshmark has climbed to about USD$1.25bn (£960m) since some shareholders recently sold shares via a secondary transaction. But the company believes its public market value will top that figure, according to the Wall Street Journal.
Tandem aims for expansion
Startup bank Tandem is trying to secure a new investment to help its plans for overseas expansion. The FT reported that Tandem is in early talks with investors in hopes of securing funds within the next three months.
The round is expected to be larger than the £80m raised when it acquired Harrods Bank in 2017. That deal came after Tandem lost out on a £29m cash injection from Sanpower, owner of House of Fraser.
Tandem, which focuses on savings and lending through credit cards, reported total revenues of £5.1m in 2017, compared to £1.8m at its rival Monzo, which was valued at £1bn in its most recent fundraising.
Tandem is looking to expand into several countries, starting with trials in continental Europe by the end of 2019. The news comes on the back of a successful first year for the bank, which announced customers have spent over £100m on their credit cards, and has paid £500,000 in cashback to its customers, as well as reaching 500,000 customers.