Tovala Raises USD$20m for Oven/Meal-Kit Business; Eversend on Seedrs to Improve Banking for Africans Globally
by Hugh Williams on 3rd Jun 2020 in News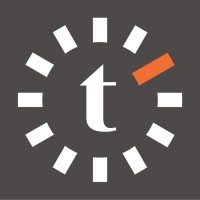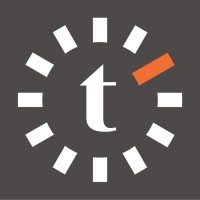 The FGB Digest brings you the latest news on the world's fastest growing direct-to-consumer and challenger brands. In today's edition: Tovala raises USD$20m for oven/meal-kit business; Eversend on Seedrs to improve banking for Africans globally; and SoftBank to stop taking joint stakes in companies. 
Tovala raises USD$20m for oven/meal-kit business
Tovala, maker of a smart convention / broiling and steaming oven designed to automatically cook a variety of low-labor meal-kit-based meals (also created by the startup), has raised USD$20m.
It's a Series B led by Finistere Ventures — the VC that specialises in disruptive food-related businesses. It brings the total raised by the company, which was originally incubated at Y Combinator, to just under USD$42m. The startup has recently crossed 1 million meals sold to its customers, since launching in 2017.
The bulk of Tovala's growth has been in the last 10 months, and founder & CEO David Rabie said: "Our growth has been dramatic since last year, and COVID-19 has accelerated it in every way."
Tovala's basic premise is that it provides a complete meal, where everything is ready-chopped, marinated and blended, the work you do as the customer is simply to open packets, add things to each other in less than a minute in the pre-supplied baking trays, scan QR codes using the Tovala app, and let its oven then do the rest.
Eversend on Seedrs to improve banking for Africans globally
Eversend, a neobank for Africans anywhere in the world, is fundraising on Seedrs. The business has currently raised €658,799, 120% of its initial €550,000 target. The business had a pre-money valuation of €6.6m.
Eversend currently has a user base of 40,000 and USD$1.4m in gross transaction volumes. For Africans and Africans in the diaspora that experience inconvenient and expensive financial services, Eversend aims to offer a hub for financial services allowing them to save, exchange, and send money at the best possible rates, both online and offline.
Financial services in Africa are disintegrated, expensive, and inconvenient. The continent's insurance penetration is less than 3%, 7% has access to credit, and people can pay over 32% for a cross-border money transfer. Eversend thinks the root of this problem is that 66% of people in Africa do not have a bank account.
The business offers a digital-only finance platform providing cross-border money transfers, multi-currency wallets, currency exchange and aspirations to offer personal loans, savings, group savings, merchant payments and investments in the future.
SoftBank to stop taking joint stakes in companies
SoftBank will stop taking joint stakes in companies alongside the Vision Fund to make clear where "responsibility" lies for their performance, after failed bets from the investment vehicle incurred billions of dollars in losses.
Yoshimitsu Goto, SoftBank's chief financial officer, told investors on a call that the technology conglomerate would look to separate its investment operations from the Saudi-backed fund just days after it reported a historic USD$13bn loss for the year. 
The USD$100bn Vision Fund, led by former banker Rajeev Misra, has spearheaded investments into start-ups such as WeWork and Oyo Rooms. However, issues plaguing its bigger bets led the fund to account for a significant chunk of SoftBank's annual loss. 
SoftBank Group, which serves as a holding company for the Vision Fund, has made investments in both WeWork and Oyo, while sharing ownership of ARM, a British chipmaker.
Though the first Vision Fund has completed its investments, the second Vision Fund, launched last year, will continue to eye opportunities while ensuring current portfolio start-ups can stem losses during the pandemic.
Want this in your Inbox? Sign up to our newsletter here!