Snapchat has Announced a New Platform for DTCs; Starling Bank Raises £30m
by Hugh Williams on 24th Oct 2019 in News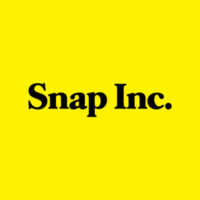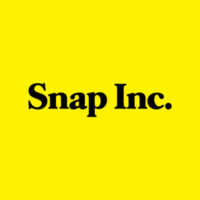 DTC's Daily Digest brings you the latest news on the world's fastest growing direct-to-consumer brands. In today's edition: Snapchat has announced a new platform for DTCs; Starling Bank raises £30m; and SpeedWeed is launching a DTC platform. 
Snapchat has announced a new platform for DTCs
Snapchat has announced a new kind of advertising product, Dynamic Ads, that will help it to better attract ad dollars from retail, e-commerce and other direct-to-consumer brands — a group that today thrives on Instagram. With Dynamic Ads, advertisers can now automatically create ads in real time based on extensive product catalogs that may contain hundreds of thousands of products. These ads are then served to Snapchat users based on their interests using a variety of templates provided by Snap.
These templates have been designed for mobile, Snap says, and will help the advertiser save time as they won't have to manually create their ads. Instead, they just sync their product catalog and allow Snap's system to build the ad in real time. As product availability or prices change, the ads will also adjust.
The move to better serve advertisers in the retail and direct-to-consumer (DTC) space comes at a time when many DTC brands have been increasingly turning to Snapchat because Instagram has grown too crowded. Advertisers have complained about saturation and higher ad prices there. Snap, meanwhile, targeted this category of advertisers with a growing number of tools. The result, according to some DTC brands were ads that were eight times cheaper than Instagram.
Starling Bank raises £30m
Starling Bank, the leading UK digital bank, has raised £30m in a new funding round. Merian Chrysalis Investment Company Limited is leading the round with an investment of £20m, while Starling's existing investor, JTC, has added a further £10m.
The funding will support increased investment in Starling's financial retail and SME bank accounts as well as its B2B banking services and enable it to accelerate its expansion into Europe.
The expansion will build on Starling's rapid success to date in the UK and underscores its ambitions to change the face of banking: since launching its app in May 2017, Starling has opened 930,000 accounts. It expects to hit one million customers within weeks.
This investment brings the total raised by Starling to £263m and follows a £75m funding round, led by Merian Global Investors in February 2019, as well as the award to Starling of £100m from the Capabilities and Innovation Fund, also in February. Starling is using the CIF award to build out its SME account.
SpeedWeed is launching a DTC platform
SpeedWeed is launching SpeedWeed D2C, a platform that allows consumers to order cannabis directly from their favourite brand.
SpeedWeed D2C brands can add e-commerce to their own website. Orders are routed to SpeedWeed's logistics engine which powers the largest legal cannabis delivery service in California.
SpeedWeed has been innovating the California cannabis industry for a decade and is a strong advocate of the legal market, but the Company recognises that high prices create an obstacle for many. AJ Gentile, SpeedWeed's CEO said, "There's a huge price difference between the legal and the not-so-legal markets. By streamlining the supply chain, SpeedWeed D2C brands can finally price their products competitively. Many consumers want to buy legal, but simply can't afford to do so. Now they can."
"We're improving how customers interact with the industry's top brands," Gentile continues. "Our D2C platform lets people transact with brands directly. Customers can trust that the products are authentic and safe. They pay lower retail costs and enjoy the convenience of home delivery. This is also great for brands who can provide better customer service and receive instant feedback. Why risk sending a customer to retailer where they're exposed to competing brands? Your customer sought out your brand for a reason. Let's keep them in your ecosystem."
Want this in your Inbox? Sign up to our newsletter here!