Prosus Vying for Just Eat; Vegan Meal Business The Brook is Funding
by Hugh Williams on 28th Oct 2019 in News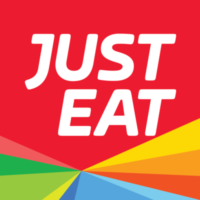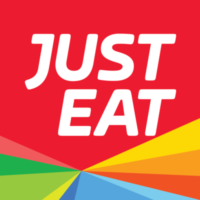 DTC's Daily Digest brings you the latest news on the world's fastest growing direct-to-consumer brands. In today's edition: Prosus vying for Just Eat; Vegan meal business The Brook is funding; Revolut has launched in Singapore. 
Prosus vying for Just Eat
The South African firm hoping to derail Just Eat's merger with rival Takeaway.com is planning to invest hundreds of millions of pounds into the delivery firm in a bid to take on Deliveroo.
Prosus, the Dutch division of tech conglomerate Naspers, last week tabled an audacious £4.9bn takeover bid for Just Eat, sparking a furious bidding war.
Just Eat's board rejected the unsolicited cash bid in favour of an all-share merger agreed in July with Takeaway.com, which offered 731p per share. However, a decline in Takeaway.com's share price means the deal is now worth roughly 594p per share.
Prosus has described its own bid as a "full and fair price" and has pledged hefty investment in the takeaway company in a bid to win round investors.
Boss Bob van Dijk said the Takeaway.com deal would fail to provide Just Eat with the investment it needed to pose a challenge to rivals Deliveroo and Uber Eats, and said his firm's offer "reflects the investment that is needed".
Vegan meal business The Brook is funding
The Brook, a business making vegan meals and targeting millennials, is fund raising on Seedrs. The business also raised on Seedrs last year, where they hit 100% in their first day and overfunded their target by over 140%. The current round is presently at over £258,000 - 129% of their initial raise target.
Since then the company has launched an e-commerce platform and partnered with DPD to test a direct to consumer model. Having spent five years designing recipes and serving customers at restaurants, The Brook are now looking to offer their food via ready-to-eat/cook products.
A third (30%) of the raise will be used to grow the team, 37% on brand and marketing, and 25% on scaling production. On the new platform, customers can go online and 'fill a box' with the dishes they want and choose the frequency they'd like their meals to be delivered, so they won't need to worry about re-ordering. 
Revolut has launched in Singapore
Revolut has launched  in Singapore, making it the digital bank's first venture into Asia.
The London-based bank, which has over 7 million customers in Europe, said its new service already has 30,000 customers as it has been testing its app on the island city-state for the last year.
The move comes days after the bank signed a deal with credit card business Mastercard, and reiterated its plans to expand in up to 24 new countries and hire an extra 3,500 without giving a timeframe.
The digital bank set up its Asia-Pacific hub, which currently employs 20 people, in Singapore last year. The firm said it plans to triple its staff at this base "in the coming months". Overall, the fintech employs around 1,500 staff.
On Tuesday, Revolut confirmed in plans to launch in the US by the end of the year. A day later rival Starling Bank said it had raised £30m for foreign expansion, while another UK-based digital bank, Monzo, made its American launch in June.
Want this in your Inbox? Sign up to our newsletter here!