FlixBus to Acquire Eurolines; Birchbox Rolling Out New Product Offerings
by Hugh Williams on 5th Mar 2019 in News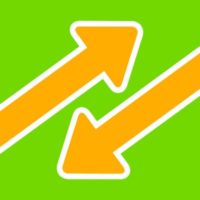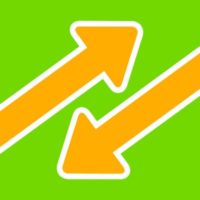 DTC's Daily Digest brings you the latest news on the world's fastest growing direct-to-consumer brands. In today's edition: FlixBus to acquire Eurolines; Birchbox rolling out new product offerings; and MoveGB closes successful crowdfunding round.
FlixBus to acquire Eurolines
FlixBus, the German startup that has built an Uber-like network to manage bus logistics, drivers, and passengers on intercity routes, has announced that it is entering a deal to acquire Eurolines.
FlixBus is active in nearly 30 countries, including the U.S., but this is aimed at expanding services specifically in Europe. FlixBus is currently Europe's largest bus service network, with routes in 29 countries and serving some 45 million passengers in 2018. It is rumoured both to be eyeing up an IPO and is also valued at more than USD$1bn (£760m).
The deal represents a big consolidation move in the area of bus services – and specifically services that help manage the movement of buses, rather than the physical bus companies themselves.
Similar to Uber, FlixBus and Eurolines do not take on the capital expenditure and operational costs of owning fleets of vehicles. Instead, they provide a service to bus companies with fleets of their own to provide them with an efficient network to sell tickets and organise schedules around their services.
With this deal, FlixBus would be bulking up in Europe specifically to help it take on not just other modes of transport like trains, planes, and automobiles, but also to compete against other bus companies. FlixBus is backed by Daimler, General Atlantic, Silver Lake, among others.
Birchbox rolling out new product offerings
Birchbox has launched their new Skincare Multitaskers Kit, alongside The Natural Edit, a new vegan subscription box. While the Skincare Multitaskers Kit is a permanent addition to the range, The Natural Edit is available only as a one-off purchase, rather than a subscription.
Birchbox are one of the most popular subscription boxes out there, and have built a strong position in the market since they were founded in 2010. While still relatively young, this means they have been around for longer than other leading subscription services out there (for example, Harry's and Dollar Shave Club were founded in 2013 and 2011 respectively), and much longer than less well-established subscription boxes.
However, with the subscription box market becoming increasingly crowded, and many players competing for their place in customers' monthly bank statements, these new releases show that Birchbox isn't resting on its laurels. By releasing new products such as these, BirchBox is ensuring they offer customers a greater range of products than most of their competitors can hope to compete with.
This isn't the only sign that Birchbox are not standing still and waiting for competition to catch them up. DTC Daily recently spoke to their senior product manager, Ankita D'Mello about how the brand has overhauled its website to better engage their target audience, the 'casual beauty consumer'.
MoveGB closes successful crowdfunding round
MoveGB, an online fitness marketplace, will be closing its highly successful equity crowdfunding round on Crowdcube with nearly £1.3m in funding. The round, which was launched last month to originally raise £1m, has attracted more than 1100 investors.
Founded in 2013, MoveGB describes itself as a purpose-driven business set to expand across the UK and the rest of the world. The company further explained it has more than 2800% increased its value from 2013-2017, as well as had a £5.6m annual revenue (with £2.9m annual revenue from Bristol alone). The platform has also provided for 10% of the total active population in Bristol, with over 800 activity providers.
Originally founded in Bath, UK in 2013, Move GB are now one of the fastest growing fitness companies in the world. The app taps into the convenience-driven consumer, who wants to exercise, but can't find the time, offering them a range of physical activities under one membership, and within one app. As of 2018, the business boasted over 250,000 users and more than 5,500  providers.