Urban Outfitters Launches Rental Subscription Service; DTCs Look to Snapchat
by Hugh Williams on 23rd May 2019 in News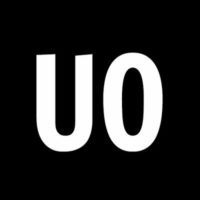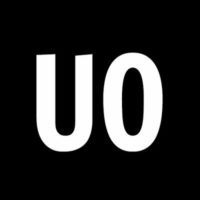 DTC's Daily Digest brings you the latest news on the world's fastest growing direct-to-consumer brands. In today's edition: Urban Outfitters launches rental subscription service; DTCs look to Snapchat; Natura buys Avon, hopes to boost digital presence.
Urban Outfitters launches rental subscription service
Urban Outfitters is beginning to rent clothes, getting in on the sharing economy. The retailer is launching an online subscription service called Nuuly, which allows people to borrow six items to wear for a month before swapping them.
The nascent market for online clothing rental is set to grow to USD$2.5bn (£2bn) by 2023, according to research firm GlobalData. Leaders in the space include the likes of Rent the Runway, which allows women to borrow designer clothes for a monthly payment.
Urban Outfitters' chief digital officer David Hayne told the Wall Street Journal that he expects Nuuly to have 50,000 subscribers and generate USD$50m (£40m) in sales in its first year.
As well as Urban Outfitters clothing, people can also pay a monthly fee to borrow womenswear from its other brands including Anthropologie, as well as labels such as Levi's, Gal Meets Glam, Anna Sui and Fila. Subscribers can choose to buy an item or return all the clothing they borrowed before they receive anything else.
DTCs look to Snapchat
DTC brands are allocating more budget to Snapchat's Discovery Story Ads, with the price of Instagram ads increasing due to ever higher demand.
Snapchat's Discovery Story Ads are branded tile formats that appear in a feed next to popular shows and publishers, and allow DTCs to showcase their product portfolio, and guage consumer intent. With DTC brands looking for an Instagram alternative, Snapchat may be able to offer that, as it becomes a more sophisticated ad platform.
Snapchat has a variety of ad formats, from fullscreen vertical video ads called Snap Ads to interactive AR Lenses. The Story Ads, which rolled out in April 2018, let advertisers share a collection of three to 20 images and are suited to promoting product collections. The appeal for DTC brands is clear, with the brands appearing alongside popular shows and publishers, and clearly showing consumer intent, as they call for users to click on the ad.
While Instagram remains the best platform for DTCs looking to drive conversions, as it allows users to purchase in-app, Snapchat is certainly a viable, cheaper alternative. Instagram's CPMs have shot up in recent months to USD$10-16 (£7.90-20.20) compared to less-cluttered Snapchat, whose CPMs tend to run from USD$2-4 (£1.60-£3.20)
Natura buys Avon, hopes to boost digital presence
Brazilian cosmetics group Natura has announced that it is buying UK-based direct-selling cosmetics business Avon.
Natura, which already owns The Body Shop and Aesop, is Brazil's top business in cosmetics, perfumes and toiletries. Its all-stock offer of about USD$2bn (£1.6bn) means Natura shareholders will hold 76% of the combined company, which will have annual revenue of over USD$10bn (£7.9bn). The deal will create the world's fourth-largest cosmetics company.
Avon has been struggling to modernise its global business over the last few years, as its door-to-door sales model has become less popular in the internet age. However, the new company will look to expand its digital presence, as they look to enhance capabilities in digital and social selling. This could be a move that proves mutually beneficial, as both businesses will now have access to huge new customer data sets, and years of joint expertise in the beauty industry. However, for Avon, the success will depend on how well they can adapt their long-standing door-to-door sales model and bring that into the DTC world.