The Cutting Edge of DTC: Harry's Acquired by Edgewell
by Hugh Williams on 10th May 2019 in News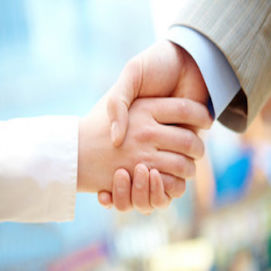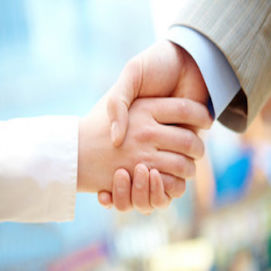 There's just something about DTC razor brands. Almost three years after Dollar Shave Club sold to Unilever for a jaw-dropping USD$1bn (£770m), competitor Harry's has outdone them - being snapped up by Edgewell Personal Care in a USD$1.37bn (£1bn) deal. But what is it about Harry's that has persuaded Edgewell to part with this sum?
Harry's has been around since 2013, making it a year older than Dollar Shave Club was when it was bought by Unilever. The brand has been busy in that time, establishing a leading position in the DTC razor market in the US, expanding to the UK, selling products through Target (in the US) and Boots (in the UK), raising a total of USD$375m (£288m), and launching a women's skin care brand - Flamingo.
Why buy them?
Harry's new owner - Edgewell - is a FMCG business that already has an impressive five razor brands on its portfolio, including Wilkinson Sword and Schick. While Harry's is an eye-catching addition to this, there are other traits that the subscription business has, similar to other DTCs acquired at large fees, that will have persuaded Edgewell to part with this hefty sum.
Harry's & Dollar Shave Club - the market leader play: While the difference in valuation between Harry's and DSC wasn't exactly a close shave (with Harry's going for roughly USD$400m more than their competitors), both are market leaders in an industry on the cutting edge of DTC. Subscription razor brands are in, and for both Edgewell and Unilever, adding market leaders in that space to their portfolio will be a great source of new customers and income. It is an industry which will continue to grow, and now Edgewell and Unilever are at the forefront of that growth.
Harry's & Graze - the data play: Subscription businesses have immense insights into their customers' preferences. Graze understands exactly what each of their customers want in a snack. Now Unilever have that information too. Harry's understands what each of their customers wants in a shaving kit. Now Edgewell have that information too. If they can derive the right insights from this data, then Edgewell can not only grow Harry's, but breathe new life into its older brands, like Wilkinson Sword.
Harry's & Bonobos - the survival play: I'm not saying that if Walmart had not bought Bonobos in 2017, they wouldn't have lived to see today. However, as a traditional retailer they needed to get into the online space, which was (and still is) being dominated by Amazon, fast. The risk was that as e-commerce continued to grow, Walmart would become increasingly obsolete and lose its position as a market leader. The same is true of Edgewell. As an FMCG with no digitally native brands on their portfolio, if they didn't make an investment like this, their brands would become less and less relevant. They'll be hoping this acquisition will secure their long-term future.
Buy vs build
Harry's ticked all the above boxes for Edgewell, giving them enough data to improve their traditional brands, instantly positioning themselves as a market leader, and securing their long-term future in one fell swoop. But was there another option to splashing this amount of cash?
While we have seen FMCG giants buy their way into DTC, the news is also littered with stories of these guys building their own DTCs to stay relevant. P&G's laundry brand, L'Oréal's new hair colouring brand, Chico's foray into DTC, and Wal-Mart's launch of Viathon are all examples of this from the last three months alone.
This is surely something Edgewell considered before acquiring Harry's, and given their expertise in the razor space you might expect them to take a stab at it before parting with USD$1.37bn. However, the decision was that their move into DTC would be smoother through buying, rather than building, a choice that may well be due to the fact that their own first-party data sets are too limited at the moment to launch a new brand.
The future for Harry's & Edgewell
Aside from securing Edgewell's future, this move will be a positive step for Harry's, giving them enough capital to drive future growth, strike more partnerships like their one with Boots, and launch more new products.
As for Edgewell, Harry's will become the jewel in their crown. It will, however, be interesting to see how they prioritise their other razor brands. Will they use the data from Harry's to boost growth for these guys (a move which might detract from Harry's' sales), or will they look to trim their portfolio down, and sell off a few of these legacy brands?
Either way, with the long-term future of both brand and holding company seemingly secure, razor brands are still one of the hottest properties. With their market leaders now acquired, it will be interesting to see where DTC investors look to spend their money next.