Farfetch Secures USD$1.1bn investment; Proptech Better.com Raises USD$200m
by Lindsay Rowntree on 13th Nov 2020 in News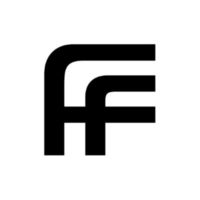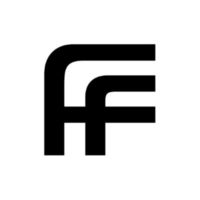 The FGB Digest brings you the latest news on the world's fastest growing direct-to-consumer and challenger brands. In this week's edition: Farfetch secures USD$1.1bn investment; Proptech Better.com raises USD$200m; E-scooter startup TIER Mobility raises USD$250m; Insurtech Lemonade reports USD$30.1m losses; Nigerian fintech Kuda raises USD$10m; and juice brand So Good So You raises USD$14.5m.
Farfetch secures USD$1.1bn investment
Luxury retail ecommerce platform, Farfetch, has secured USD$1.1m (£834.4m) investment via a global partnership with Alibaba and Richemont, in a bid to accelerate the digitisation of the ecommerce industry, as well as Farfetch's Chinese expansion efforts. The investment breaks down as follows: Alibaba and Richemont will invest USD$300m (£227.5m) a piece in private convertible notes issued by Farfetch Limited, and they will also invest USD$250m (£189.6m) each in Farfetch China, taking a combined 25% stake in a new joint venture, that will include Farfetch's marketplace operations in China.
Farfetch is also to launch luxury shopping channels on Alibaba-owned Tmall Luxury Pavilion, Luxury Soho, and Tmall Global, bringing Farfetch to Alibaba's 757 million customers.
Farfetch has launched the Luxury New Retail (LNR) initiative to leverage their and Alibaba's omnichannel retail technologies to serve the needs of luxury businesses, including fully connected ecommerce websites and apps, ominchannel retail technology and access to the Farfetch and Tmall Luxury Pavilion marketplaces via a single integration. Farfetch saw a 12% hike in share prices following the announcement in the next day's trading.
Proptech Better.com raises USD$200m
US proptech Better.com has raised USD$200m (£151.7m) in a Series D round at a USD$4bn valuation.
Based in New York, the four-year-old startup has raised USD$454m to date, as it looks to reinvent the home financing industry and make home ownership more accessible to all Americans. Shortly after the news of the Series D raise, it was reported that the company is looking towards a 2021 IPO, and has appointed Morgan Stanley and Bank of America Corp. to work on it. The company is said to be seeking to top it's recent USD$4bn (£3bn) valuation, and it expects to net USD$800m (£606.7m) in revenue in 2020.
E-scooter startup TIER Mobility raises USD$250m led by SoftBank
Berlin, Germany-based e-scooter company, TIER Mobility has raised an incredible USD$250m (£189.6m) in a Series C funding round, led by SoftBank's Vision Fund 2i. The business, which has raised USD$381m (£289m) to date and is already profitable, has deployed 60,000 e-scooters across 80 cities in ten countries.
It was only founded two years ago and on top of this, it has already found a way to become climate neutral, adopting the United Nations' Sustainable Development Goals (SDGs) as a framework and setting an agenda for reducing and offsetting emissions. TIER plans to use the latest funding to continue its expansion across European cities, as well as build an electric charging network, called the TIER Energy Network, which will consist of thousands of charging stations installed in cities across Europe to power electric vehicles.
Insurtech Lemonade reports USD$30.1m losses
Fast-growing US insurtech Lemonade, which floated on the stock exchange in July of this year, has posted top-line revenue of USD$17.8m (£13.5m) and a net loss of USD$30.9m (£23.4m) in its Q3 earnings report. The company, which offers renters, homeowners, and pet health insurance, powered by tech and driven by social good, according to its website, saw in-force premiums increase by 99% year-on-year, due to a 67% increase in customers and a 19% increase in insurance premiums. Lemonade plans to grow its European footprint and launch insurance products in France in Q4.
Nigerian fintech Kuda raises USD$10m
Nigerian challenger bank Kuda has raised USD$10m (£7.5m) as it aims to be the go-to bank not only for people living on the African continent, but also for the African diaspora. The investment represents the largest seed round ever to be raised in Africa. Founded by Babs Ogundeyi and Musty Mustapha, Kuda is a mobile-first bank for consumers and will soon branch out into offering businesses its financial services. Kuda already raised USD$1.6m (£1.2m) in a pre-seed round to launch a its product beta, and next plans to work on a Series A.
So Good So You raises USD$14.5m
Wellness shots leader So Good So You has raised USD$14.5m (£10.9m) to expand its online and retail footprint in the heavily competitive juice market. Wife-and-husband founders Rita Katona and Eric Hall plan to hire more talent to bolster it's 40-strong workforce, as well as invest in the community and brand. The company, which is profitable, has grown more than 380% in the past 18 months, but the founders know that, to survive in a market that has been valued anywhere between USD$80m (£60.6m) and USD$340m (£257.8m), this rate of growth needs to be maintained. So Good So You doesn't plan on expanding beyond North America yet.
Get the latest news, market analysis, and funding status on Kuda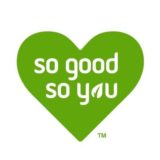 Get the latest news, market analysis, and funding status on So Good So You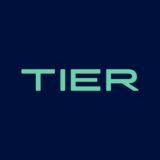 Get the latest news, market analysis, and funding status on TIER Mobility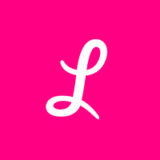 Get the latest news, market analysis, and funding status on Lemonade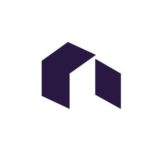 Get the latest news, market analysis, and funding status on Better.com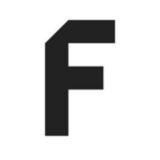 Get the latest news, market analysis, and funding status on Farfetch