DoorDash Shares Rocket by 86% in IPO; Calm Secures a Cool USD$75m
by Mathew Broughton on 11th Dec 2020 in News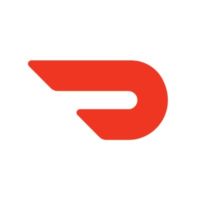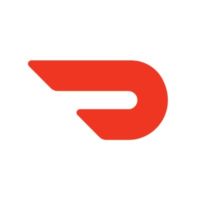 The FGB Digest brings you the latest news on the world's fastest growing direct-to-consumer and challenger brands. In this week's edition: DoorDash shares rocket by 86% in IPO; Calm secures a cool USD$75m (£55.9m); albo raises USD$45m (£33m); Xprize launches USD$15m (£11m) alternative meat contest; Sunday raises USD$19m (£14m) for subscription-based lawn care; and gamified ecommerce platform Aglet raises USD$4.5m.
DoorDash shares rocket by 86% in IPO
US food delivery company DoorDash saw its share price skyrocket by 86% from USD$102 (£76.13), already above its initial price range, to USD$189.51 (£141.44) in its first day of trading on the New York Stock Exchange on Wednesday (9th December 2020). Through the IPO the San Francisco-based firm raised just shy of USD$3.4bn (£2.5bn), reaching a market valuation of USD$60bn (£45bn) by close. DoorDash is seemingly benefiting from a strong IPO market for technology firms, with firms such as Unity Software, Snowflake and JFrog seeing strong gains in recent weeks after listing publicly. Moreover the firm is seeing continued gains from the ongoing coronavirus pandemic, at least from a financial standpoint, recording a surprise profit of USD$23m (£17m) in Q2 following a net loss of USD$667m (£498m) in its most recent full year of operations. Speaking to The Financial Times, DoorDash CEO Tony Xu commented, "It's certainly surreal. I would say for me, though, it's always been about chasing customers and chasing excellence, and not chasing the scoreboard."
Calm secures a cool USD$75m
US-based meditation and sleep app, Calm, has secured USD$75m (£55.9m) in Series C funding at a valuation north of USD$2bn (£1.5bn). The investment was led by previous backer Lightspeed Venture Partners and supported by TPG, Insight Venture Partners, Marc Benioff (Salesforce), and Goldman Sachs Asset Management. The round will be used to support the global expansion of the Calm brand and continued development of its Calm for Business enterprise division. As previously reported by FastGrowthBrands, Calm was known to be seeking funding around the USD$2bn (£1.5bn) valuation, though the announced USD$75m (£55.9m) raised is half that of the previous target, suggesting a follow-up tranche may be on the cards.
albo raises USD$45m
Challenger bank albo has secured USD$45m (£33m) in funding from Greyhound Capital, Flourish Ventures, Mountain Nazca, and Valar Ventures to consolidate its estimated 40% market share of the Mexican digital banking market. The Mexico City-based start-up recently received its full depository licence, and aims to expand its presence in the country by targeting low- and middle-income consumers transitioning from cash-based spending to digital banking. Alongside this, Albo executives plan for the firm to offer loan and insurance products alongside its depository services.
Speaking to TechCrunch, albo CEO and Founder Angel Sahagún commented, "When your mission is to build the biggest bank in Mexico, you will need a ton of money. We are targeting a similar target market to Chime: We are targeting people who are underbanked and don't have access to all the financial products in the market."
Xprize launches USD$15m alternative meat contest
Non-profit organisation XPRIZE has launched the Feed the Next Billion competition in collaboration with ASPIRE and The Tony Robbins Foundation, which will award winning teams a total of USD$15m (£11m) to develop alternative meat products which replicate traditional chicken and fish products at a lowered environmental cost and demonstrable scalability. The competition comes amid heightened interest on plant-based and alternative meat products, with Impossible Foods expanding its retail footprint by 50x through 2020.
XPRIZE Founder Peter H. Diamandis commented in a release, "Billions of individuals do and will desire higher quality protein as a food source, but the earth is incapable of providing this with traditional livestock. A much more sustainable, scalable methodology is required. XPRIZE Feed the Next Billion seeks to create poultry and fish that is affordable, sustainable, more nutritious, and a lower cost than mechanisms now in place. We believe hundreds of entrepreneurs will focus on driving breakthroughs in this critical and important area to help feed the world."
Sunday raises USD$19m for subscription-based lawn care
Subscription-based lawn care service Sunday has announced that it has raised USD$19 (£14m) in a Series B financing round led by Sequoia Capital and supported by Tusk Ventures and Forerunner Ventures. The injection will be used for a variety of purposes, including technology development, recruitment, and the production of educational material. The Sunday platform uses meteorological data to formulate customised lawn care plans for US garden owners, sending appropriate products for the conditions and prevailing weather conditions. Sunday has purportedly increased its business operations by eight-fold over the course of 2020, and is targeting a market worth an approximate USD$48bn (£36bn).
Gamified ecommerce platform Aglet raises USD$4.5m
Gamified sneaker ecommerce platform Aglet has announced that it has raised USD$4.5m (£3.4m) in a seed financing round led by Sapphire Sport, to be used to recruit game designers to the platform. The round was also bolstered by the participation of Forecast Ventures and Lakestar Ventures, along with angels Greg Castle (Anorak Ventures); Matt Miesnieks (Niantic); and Nate Mitchell (Oculus, Mountaintop Studios). Aglet players can use the mobile app to earn points by walking around real-world locations, similar to augmented reality (AR) title Pokemon Go, in exchange for rewards. Aglet is not the sole gamified consumer technology provider to raise significant investment this week, as the firm joined home fitness brand Quell, which earlier raised USD$3.3m (£2.5m) in seed financing.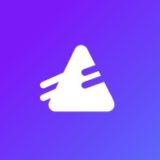 Get the latest news, market analysis, and funding status on Aglet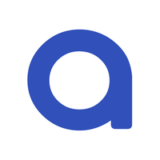 Get the latest news, market analysis, and funding status on albo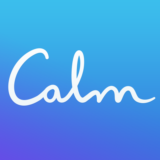 Get the latest news, market analysis, and funding status on Calm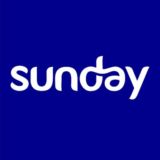 Get the latest news, market analysis, and funding status on Sunday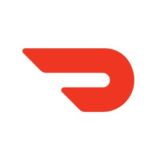 Get the latest news, market analysis, and funding status on Doordash