Eve Sleep and Simba in Early Stage Merger Talks; Steve Madden Acquires DTC Brand Greats
by Hugh Williams on 13th Aug 2019 in News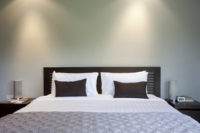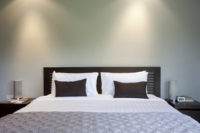 DTC's Daily Digest brings you the latest news on the world's fastest growing direct-to-consumer brands. In today's edition: Eve Sleep and Simba in early stage merger talks; Steve Madden acquires DTC brand Greats; and Winc raising more capital. 
Eve Sleep and Simba in early stage merger talks
Eve Sleep and Simba are in the early stages of merger talks, with any deal resulting in Eve acquiring Simba. 
Senior executives from both Simba and Eve Sleep have already held talks, with further discussions reportedly planned in the coming days, though Eve Sleep warned "there can be no certainty that the potential transaction will proceed". 
After a period of challenging trading, Simba's valuation in February plunged from £200m to £20m in order to secure fresh funding. According to its most recent publicly-available full-year accounts, Simba recorded sales of £28.4m in the year to September 2017.
Meanwhile, Eve Sleep's half-year report for the period ending June 30 this year saw the online mattress retailer reduce its underlying EBITDA (earnings before interest, tax, depreciation and amortization) loss by 50% – coming in at £5.9m compared to a loss of £11.9m in the first half of 2018. Any deal would help shore up both businesses, improve the buying power of each, and also cut costs.
Steve Madden acquires DTC brand Greats
Footwear stalwart Steve Madden has completed its acquisition of Greats, a digitally-native footwear brand specialising in premium trainers made in Italy. 
With a majority of products sold direct-to-consumer on greats.com as well as in its flagship retail store in the Soho district of New York, the brand has become synonymous with high quality footwear at competitive prices. Greats had net sales in the 12 months ended June 30 of approximately USD$13m (£11m).
The deal has clear mutual benefits for both sides, with Greats getting access to Steve Madden's global reach and established infrastructure, while Steve Madden adds a brand to its portfolio which will help them connect with a millennial audience. Though Greats is a DTC brand, it has recently begun selling through Nordstrom, and the new deal will likely see the brand pushed out through more wholesale channels.
An active acquirer, Madden bough Schwartz & Benjamin in 2017 and has also added Dolce Vita and Blondo to its portfolio over the past five years. The Greats deal comes at a time when athleisure is booming. 
Winc raising more capital
Winc, a DTC brand that has turned its hand to wholesale, has launched an equity crowdfunding campaign on Seedinvest. 
Winc's sales in 2018 increased to USD$40.6m (£33.6m), up from USD$36.8m (£30.5m) the year before. It began as a subscription wine service, helping connect younger people with wine they may like. As its e-commerce business grew, Winc began making and bottle its own wines — which are now the only bottles it sells. It now sells its products both online as well as across the US in retail spaces and restaurants.
To keep up with the demand, the company has had to continue raising capital. Its most recent Series C brought in USD$10m (£8m). In total, Winc has raised close to USD$44m (£36m).
Now, Winc is turning to equity crowdfunding. The company hopes to raise USD$15m (£12m), giving it a pre-money valuation of USD$110m (£91m); the minimum investment figure is USD$1,000 (£829). With the new capital, the company plans to expand into beer, spirits and the non-alcohol space, as well acquire two to three brands in the next few years.