FTC will Attempt to Block Edgewell's Acquisition of Harry's; Pasta Evangelists Raises £3.5m
by Hugh Williams on 4th Feb 2020 in News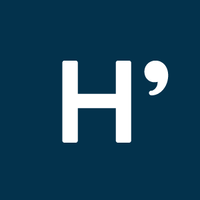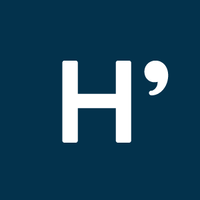 DTC's Daily Digest brings you the latest news on the world's fastest growing direct-to-consumer and challenger brands. In today's edition: The FTC will attempt to block Edgewell's acquisition of Harry's; Pasta Evangelists raises £3.5m; and The Bouqs Company takes on growth financing. 
The FTC will attempt to block Edgewell's acquisition of Harry's
The Federal Trade Commission has said it plans to sue to block Edgewell's $1.37 billion acquisition of shaving start-up Harry's, citing competition concerns in the consumer shaving space.
The agency argues that the shaving industry needs upstarts like Harry's to keep giant companies like Gillette owner Procter & Gamble and Schick maker Edgewell in check.
The deal, announced last May, would give Edgewell access to Harry's data and subscription base. For Harry's, it would provide a platform through which to expand beyond its nine factories.
"For many years, Edgewell and Procter & Gamble operated their respective Schick and Gillette brands of men's razors, and Intuition/Hydro Silk and Venus brands of women's razors, as a comfortable duopoly characterized by annual price increases that were not driven by changes in costs or demand," the FTC alleged.
"By bringing the disruptive Harry's under Edgewell's control," it added, "the proposed acquisition would eliminate important and growing competition among suppliers of wet shave razors, and would inflict significant harm on consumers of razors across the United States."
Pasta Evangelists raises £3.5m
Pasta Evangelists, the pasta delivery service backed by Great British Bake Off judge Prue Leith, has raised £3.5m. 
Pasta Evangelists, which delivers fresh pasta meals and sauces in letterbox-sized parcels, also counts the Times restaurant critic Giles Coren and food critic William Sitwell among its investors.
The business was set up four years ago by Alessandro Savelli, a Genoa-born former banker. It is chaired by James McArthur, previously chief executive of Harrods and luxury brand Anya Hindmarch. Aside from selling through its e-commerce site, customers can also order Pasta Evangelists' dishes through Marks & Spencer, or buy them at M&S stores. 
Pasta Evangelists have previously raised £1.7m from Guinness Asset Management back in 2018, with that funding round used to drive growth. With more than two-thirds of Pasta Evangelists customers located outside of London, it is apparent the company has appeal well beyond the capital.
The Bouqs Company takes on growth financing
California-based floral delivery business The Bouqs Company has raised USD$30m in growth financing. This most recent funding announcement takes The Bouqs Company's total funding to USD$73.1m, having launched in 2012. 
The round was led by new investor Yamasa, a multi-national enterprise business based in Japan, with participation from Pontifax AgTech and existing investors Partech Partners, Azure Capital Partners and Next Equity, among others.
The company intends to use the funds to further the development and growth of new services including the launch into brick-and-mortar retail and its existing subscription and wedding businesses, and expand into international markets, starting with Japan.
Founded in 2012 by John Tabis, Chief Executive Officer, The Bouqs Company is an online floral retailer that delivers flowers from eco-friendly, sustainable farms to consumers, nationwide, via a curated network of artisan florists.
Want this in your Inbox? Sign up to our newsletter here!