Decimal Factor Funding on Seedrs; Barclays Shows Benefit of DTC
by Hugh Williams on 26th Nov 2019 in News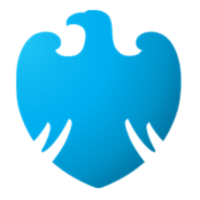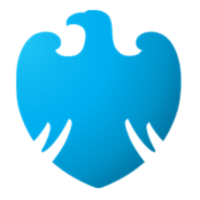 DTC's Daily Digest brings you the latest news on the world's fastest growing direct-to-consumer brands. In today's edition: Decimal Factor funding on Seedrs; Barclays shows benefit of DTC; Route raises USD$12m for auto-tracker.
Decimal Factor funding on Seedrs
Decimal Factor, a business connecting payment and lending to connect small and medium sized businesses with responsible funding, is funding on Seedrs. The business has almost reached its target amount of £850,000. 
They are seeking to address the issue of too many lenders crowding the market, which means merchants don't know where is best to go for their funding needs. This is an issue faced by many early-stage direct-to-consumer businesses, who are looking to take on funding, without giving away too much equity in their business, or agreeing to unrealistic targets. 
It currently has three revenue generating systems: a digital brokerage platform; a payments platform (which generates revenue for selling digital content such as mobile top-ups, pre-paid vouchers, and other value-added digital services); and Decimal Factor Scores.
The proceeds will be split between marketing, technology and enhancing the customer digital journey by integrating with aggregators and partners. A quarter of the technology budget will go towards building and delivering their new 'Rediness Score', mapping key characteristics of a lender's product against a database of target customers.
Barclays shows benefit of DTC
A new Barclays report reveals that manufacturers that adopt a Direct to Consumer (DTC) sales strategy stand to gain £13bn in revenue in the next five years.
Nearly three out of four companies now sell direct to consumers (73%) and over the last five years, (DTC) sales have soared by 55%. DTC now accounts for 16% of all manufacturing sales in the UK, an in-depth industry survey of 500 manufacturing companies found. Seven in ten (72%) believe selling DTC and cutting out the 'middlemen' is good news for both consumers and manufacturers.
Manufacturers who have invested in a DTC sales strategy said they had benefited from increased revenue (45%), growth in their customer base (38%) and increased speed to market (32%).
Sportswear giant Nike became the latest big brand to launch their own direct sales channel last year, with 'Nike Direct'. Economic modelling commissioned by Barclays, which analysed current growth rates, customer demand and investment in DTC channels, estimates that the value of the DTC market will boom to £13bn by 2025. Beyond the manufacturing sector, DTC activity could also provide a much-needed boost to the wider UK economy by up to £32.5bn in the next five years.
Route raises USD$12m for auto-tracker
Route, an app which auto-tracks all your packages, has raised USD$12m. The app, which lets you monitor all your e-commerce orders in one app thanks to a Gmail extension, has grown to USD$8.85m in revenue this year, and increased its employee count from five to 100. 
Now Route is announcing it has raised USD$12m in total through a quiet USD$500,000 January pre-seed round from Peak Venture Capital and a new seed round with the rest from Album VC and strategic partner in direct-to-consumer brands, Pattern. The cash will help Route keep up with demand and add new features to its app.
The Route iOS app for visually tracking orders officially launched last week. Purchases from partnered merchants instantly show up in the app and its website via API, but all your other buys from Amazon etc. can be automatically ingested by authorising the Route Bot Gmail extension that scans for shipping updates. Route lays out all the orders on a map with immediate access to their latest status changes, like when shipping info is received, an item goes out for last-mile delivery or there's a problem.
Want this in your Inbox? Sign up to our newsletter here!