UGLY Drinks Raises Funds to Support Global Expansion; Revolut Partners with Mastercard for US Growth
by Hugh Williams on 23rd Oct 2019 in News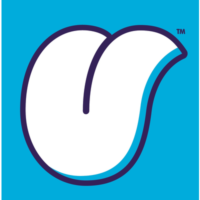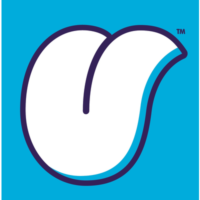 DTC's Daily Digest brings you the latest news on the world's fastest growing direct-to-consumer brands. In today's edition: UGLY Drinks raises funds to support global expansion; Revolut partners with Mastercard for US growth; and Koio raises Series A.
UGLY Drinks raises funds to support global expansion
Healthy beverage brand UGLY Drinks has completed a multi-million dollar financing round to support global expansion, with a focus on the US and Europe.
The investment, from Pentland Ventures, Steadman Partners (owned by Martin Dickie, the founder of BrewDog) and others, follows a period of rapid growth for the startup, which recently secured 5000 new stocking points in key retailers Sainsbury's and Tesco, as well as surpassing sales of 5 million cans in the UK since launch.
Having launched in the US just one year ago, the bold brand hopes by doubling down on marketing, product innovation and its DTC business it can replicate that success internationally. The direct-to-consumer product, which is currently available in RTD drink cans via its website, comes in four flavours including peach and lemon and lime.
"This is a really significant fundraise for us and will be instrumental in taking the business to the next level. The investment will not only help us to establish ourselves further in more competitive markets like the US but strategically build our presence in Europe," commented co-founder Hugh Thomas.
Revolut partners with Mastercard for US growth
British fintech firm Revolut has partnered up with Mastercard to help it expand into the U.S. by the end of the year.
The deal means all of Revolut's first debit cards in the U.S. will be issued with Mastercard, while a minimum of half its European cards will carry the payments giant's branding.
Revolut CEO Nik Storonsky said the firm would also use some of Mastercard's new technology, including a platform that enables payments to be sent directly from one card to another.
The deal arrives on the heels of a separate partnership Revolut struck with Mastercard's largest rival, Visa, a few weeks ago, which it said would help the firm hire an additional 3,500 people by the summer of 2020 to support its global expansion.
But this new tie-up means that Mastercard will get first dibs when it comes to Revolut cards issued in the U.S. Visa will still be the card network behind 75% of Revolut's cards beyond Europe though, and has said it still plans to support the firm's U.S. launch at some point in the future. 
Koio raises Series A
Koio, the high-end sneakers brand led by Chris Wichert and Johannes Quodt, has today raised an additional USD$6m in Series A funding, bringing total Series A funding to USD$9m. The round was led by Founders Fund, with participation from existing investors Acton Capital Partners and Brand Foundry.
The startup sells primarily through its own sales channels, either via its online channels or at its pop-ups/brick-and-mortar locations. Of all its direct sales, 60% come from the web with the remaining 40% coming from retail stores. About 10% of overall sales come from partnerships with other retailers, including J.Crew's Madewell and Nordstroms.
Top priority for the funds is to add more unique designs to its shoe lineup to offer a complete product portfolio to customers. Second, the company wants to invest in R&D to ensure it's using the best materials, with the best construction, to ultimately become the best-fitting and most comfortable luxury shoe brand in the world.
Koio also wants to take a hard look at its brick-and-mortar retail strategy and move into bigger, more prominent locations in its strongest cities. The company currently has six stores across New York, San Francisco, Chicago and Miami.
Want this in your Inbox? Sign up to our newsletter here!