P&G's DTC Laundry Business; Purple Bricks Struggles with UK Housing Market
by Hugh Williams on 25th Feb 2019 in News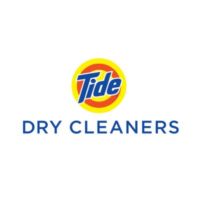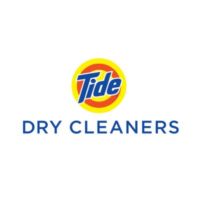 DTC's Daily Digest brings you the latest news on the world's fastest growing direct-to-consumer brands. In today's edition: P&G's DTC laundry business; Purple Bricks struggles with UK housing market; N26 announces huge funding round.
P&G's DTC laundry business
P&G have rolled out their laundry service, Tide Cleaners, across the U.S. Tide is going after urban millennial and Gen Z consumers – who often have little love or capacity for doing laundry – by expanding its pickup-and-delivery laundry service nationally and making one of the biggest direct-to-consumer plays ever for a Procter & Gamble Co. brand.
Drop-off locations include Tide Dry Cleaners stores, apartment buildings and lockers in retail stores, and other locations. Tide Cleaners also encompasses Tide University operations on several U.S. campuses.
P&G first launched a test of the Tide Spin laundry service in Chicago in late 2015 with its own custom mobile app, then acquired rival Chicago-based service Pressbox last year. It now uses the latter's app as the mobile backbone for Tide Cleaners.
Digital automation – with bar-coded laundry bags and identifying chips in dry-clean-only garments, and an app that lets people track laundry throughout the process – is another hallmark of Tide Cleaners.
P&G has seen some of its established brands struggle in the face of direct-to-consumer competition over the last few years. To the company's credit, they have not stood still and allowed the DTC movement to overcome them, but tried to adapt their products, and offer new ones (such as Tide), to ensure they stay relevant.
Purple Bricks struggles with UK housing market
Shares in estate agents Purplebricks plunged after it slashed its sales forecast and announced the departure of two senior executives.
The company expects sales for the current financial year of between £130m and £140m. Its previous forecast was between £165m and £175m. Purplebricks blamed a "challenging" UK housing market and "headwinds" for its Australian business.
The problems at Purplebricks are a "classic case of trying to do too much, too fast", according to Russ Mould, investment director at AJ Bell.
"Success in the UK gave management confidence they could take over the world. Alas, that has proven nothing more than a pipe dream." Uncertainty around Brexit is making buyers and sellers alike cautious, which combined with a shortage of new, affordable homes, is hurting the UK housing market.
While this is the case at the moment, there is a chance the UK housing market will become more stable over the coming months, as the deadline for Brexit approaches. Should this happen, Purplebricks will still be well positioned to continue its growth, offering a direct, lower cost version of an estate agent to consumers.
N26 announces huge funding round
N26, a global mobile bank based in Germany, announced a USD$300m (£229m) Series D funding round led by Willkie client Insight Venture Partners, valuing N26 at USD$2.7bn (£2.1bn).
The funding represents the largest private equity financing round for a fintech company in Europe in recent years. That not only puts the company among the ranks of Europe's unicorns – or private startups valued at more than USD$1bn (£760m). It also makes it one of the most valuable unicorns in the continent.
N26 currently operates in 24 markets across Europe, and has more than tripled its customer base in the last 12 months to more than 2.3 million customers. N26 will use the proceeds to drive global expansion, starting with the U.S. launch of its mobile banking product in the first half of 2019.
The Berlin-based fintech firm offers users a mobile app and a debit card, but doesn't have a single physical bank branch. It counts itself among a breed of digital banking challengers – Revolut, Monzo, Starling, and Atom, just to name a few – that are aiming to eat away at larger lenders' customer base.