MADE.com Founder Launches New DTC brand; Monese Partners with Avios
by Hugh Williams on 21st Feb 2019 in News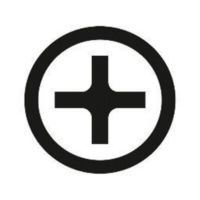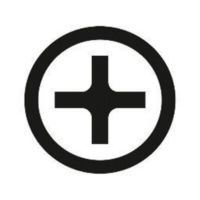 DTC's Daily Digest brings you the latest news on the world's fastest growing direct-to-consumer brands. In today's edition: MADE.com Founder Launches New DTC Brand; Monese Partners with Avios; Blue Apron Shares Ballooning.
MADE.com Founder Launches New DTC Brand
Ning Li, the co-founder of British furniture brand Made.com, has launched his own direct-to-consumer skincare and cosmetics business, Typology.
Li has explained that while "a lot of industries move from offline to online, some industries, such as cosmetics, food, and do-it-yourself, have been migrating to online channels more slowly". The aim of Typology is to expedite this transition for the cosmetics sector.
Rather than become yet another brand making environmentally friendly cosmetics, Typology wants to create an e-commerce giant with multiple sub-brands, hundreds of products, and an aggressive e-commerce strategy.
As the brand plans to launch numerous brands over the coming months, it will be interesting to see whether they can bring the cosmetics industry into the direct-to-consumer sphere. It is a challenge that hasn't gone under the radar of some of the giants in the industry. Towards the end of last year, Avon discussed how they were looking to rebrand to better cater to the 'Instagram generation'.
The startup has raised a USD$10m funding round from Alven Capital, Marc Simoncini, Xavier Niel, and Firstminute Capital. There are now 12 people working for Typology.
Monese Partners with Avios
Monese, the British banking service, has joined forces with Avios, so users can track and maximise their Avios balance and check their transactions.
This is a current account linked with Avios and it offers a new financial and lifestyle-management service for mobile people. A roadmap of developments, including further collection and redemption opportunities with Monese are planned for the coming weeks.
Sitting within the Monese app, Avios will appear as a separate account, alongside other Monese currency accounts such as euros and pounds. This allows customers to track and maximise their Avios as they fly, travel, or spend across hundreds of Avios partner brands such as ASOS, John Lewis, and Just Eat.
Customers can track and manage all travel and finances, including Avios earned on any credit cards, in one place, via one app. As customers travel and earn Avios, they can switch between their Avios account and their UK, European, and business current accounts all from within the Monese app.
In the coming months, Monese customers will earn Avios for referring friends, they will be able to send and receive Avios between Monese customers, and link their Monese account cards to Avios in-store offers.
Blue Apron Shares Ballooning
Blue Apron shares jumped to their highest level since September on Tuesday (12 February), as the subscriptions company has seen its shares jump 145% in the last year.
According to Bloomberg, the meal kit delivery company's shares have more than doubled in value since December, gaining as much as 6.6% in their third straight daily gain.
The boost can be largely attributed to the company's recent partnership with WW, formerly known as Weight Watchers. Blue Apron chief executive Brad Dickerson said at the time that the deal, which has Blue Apron creating healthy meals for dieters, gives his company the ability to reach millions of customers without having to spend additional funds on advertising and promotions. Blue Apron pays WW when it gets subscriptions from the partnership, although Dickerson declined to reveal the financial terms of the deal.
This news builds on a positive couple of months for Blue Apron, who also announced at the beginning of the year that they will become profitable during the first quarter of 2019.