What It Takes to Be a Successful Challenger Brand: Q&A with The Craftory
by Hugh Williams on 23rd Oct 2018 in News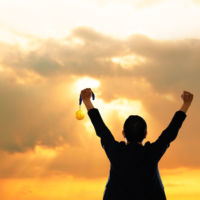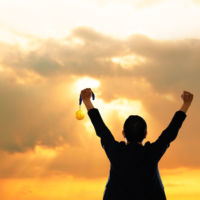 These days, a quick scroll through your social media feed will bring up a plethora of brands that, although you may be unfamiliar with, have built huge followings and are challenging the status quo. In this Q&A, we talk to Elio Leoni Sceti (pictured below), co-founder and chief crafter, The Craftory, an investment company focused on supporting challenger brands, to find out what they look for in the brands they back, and what challengers need to be doing to make waves in the sectors they are looking to disrupt. 
RetailTechNews: Can you explain what The Craftory does?
Elio Leoni Sceti: We are an investment company committed to backing the world's boldest challenger brands. I have spent the last 30 years building brands, having worked across more than 25 product categories. Consumer, purpose, and innovation have always been key to me. Having personally invested in early stage companies, I recognised early on that challenger brands are taking on multinationals and have a deep level of engagement with consumers, partly driven by tech innovation. With my partner Ernesto Schmitt, a serial tech entrepreneur who has created and sold three digital disruptors, we launched The Craftory earlier this year. By combining my experience as a brand builder and operator, with Ernesto's entrepreneurial tech spirit, we created a company that fulfils our vision of positively disrupting the consumer goods status quo.
We want to amplify the impact of the world's boldest, digitally activated consumer brands with powerful mission-driven purposes. We're not an investment fund, because we provide permanent capital and don't push our investees towards liquidity through exits. We are focused on the long-term success of an entrepreneur's brand.
What do you look for in the brands that you back?
We look for companies with annual revenues of more than USD$10m (£7.68m) and are aligned to a mission-driven purpose. We only want to hear from companies that meet our Righteous Causes which are:
- Democratising access
- Delivering health
- Championing self-esteem
- Progressing society
- Prospering sustainably
These are the first questions we ask potential investees because we believe that the next generation of consumer brands won't exist without a meaningful cause.
How can brands move from the position of a challenger to a leader?
Looking for an investment partner that understands your business, the challenges you face, and the journey you will take is key. Every rebel entrepreneur needs to understand that simply taking corporate or financial VC money will limit your valuation and exit options. You run the risk of gambling with your business model. Some of your innovations may survive, but often your influence and uniqueness will evaporate along with your growth.
Challenger brands also need to show successful storytelling. Creative brand storytelling makes consistent, relevant messaging that captures consumers' hearts, minds, and values. The brands that win have powerful stories, are relevant, and have created a product that responds or reacts to a cause, without compromising on quality or impact.
Understanding your consumer is key to all brands' success. How can brands be improving in this area? Can smaller, more nimble brands stand out from their larger competition?
What we've discovered is that founders are desperate for true intellectual capital. VCs typically offer a weak promise of mentoring (often with strings attached), but this isn't enough for small brands to compete against the multinational giants. Instead, they want to know how to transform their brand into a story, scale new products, and bulk out supply chains without jeopardising their brand. This requires more than mentoring. It requires an inherent understanding of the remarkable journey facing challenger brands and the entrepreneurs who are brave enough to face the troubles of our zeitgeist. At The Craftory, we are experts in growth and we share our knowledge and experience with no pressures and no unrealistic investment targets.
Challengers are already leaders of the pack. They are at the forefront of innovation, disruption, and are creating products that are fit for the future and contribute to a better future. At the heart of all challengers is an understanding that they are bringing a radical change in the categories they serve – losing this sight means losing their brand identity and so begins a downward spiral. Keeping their vision and value is key to a challenger brand's survival.
What does the future hold for The Craftory?
We have worked relentlessly since our launch to establish a pipeline of over 300 potential investments that are aligned with the Righteous Causes and meet our criteria of generating USD$10m in revenue, or even much more. It's been an exciting start and we're constantly having conversations with some incredible people. But the journey has just begun.
We hope to celebrate our first birthday with a taboo-busting, category-changing investment. The rule book of how to build and scale a challenger brand is being rewritten; and we see The Craftory as being a hub for the challenger revolution. This may evolve over the years, we may offer a currency of Craftory shares through an IPO, create a cycling effect of growth by accepting dividends from our investees, or start a new round of funding to grow our portfolio.
Whatever the future holds, we will always remain true to our values. We're an anti-corporate investment house and we want to offer mission-driven businesses an alternative path to corporate or financial VC investment. This will never change, because we are based on a holistic partnership, offering challenger brands the chance to stay independent, whilst also being part of The Craftory's family.This content was originally published in RetailTechNews.