Growing a Strong Digital Presence: Q&A with Bloom & Wild CEO
by Hugh Williams on 17th Sep 2018 in News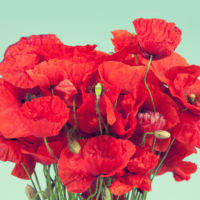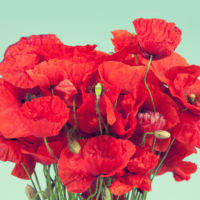 Since 2013, Bloom & Wild have been enabling consumers to pick the right flowers for the occasion through digital means. In this Q&A with RetailTechNews, Aron Gelbard, founder and CEO, Bloom & Wild, discusses how being digitally native has helped the business achieve success to date, and how they are keeping up with changing consumer expectations around online shopping experiences. 
RetailTechNews: How has being a digitally native brand helped Bloom & Wild when it comes to understanding your consumers?
Aron Gelbard: Every Bloom & Wild consumer is able to be in direct contact with us. We have a large Customer Delight team that sits in our office and interacts with our consumers seven days a week (and almost 24 hours a day) via email, phone, live chat, WhatsApp, and various social channels. This means that we're at the consumer's fingertips in whatever fashion is most convenient to them. It also means we get a huge amount of feedback from our consumers.
Our Customer Delight team work daily with all other teams in our business, especially our floristry, tech, and marketing teams, to make sure that feedback from consumers is being addressed in real time and we're constantly improving. Everyone in the company sees every negative review (there are very few) via a Slack integration – so we all know, on the rare occasions consumers aren't happy, and act accordingly! Everyone on the team also does Customer Delight shifts every month to make sure we all stay close to our customers
Consumers demand less and less friction from their online experiences. How have you made sure you are achieving this and meeting their expectations for their online shopping experience?
We have invested in building all our technology in-house and have a large tech team (for our scale of business) of 12 software developers. As a result, we're able to act very quickly to understand and remove friction from the experience (both user-facing and operational friction, e.g. how we manage delivery partners and our flower packing/production process). We A/B test every significant change we make on our website and apps, which enables us to be really data-driven about whether we've actually improved the experience for our consumers, and able to go back to the drawing board where we haven't.
How can data-sharing alliances (either between two brands, two retailers, or a brand and a retailer) add value to a retailer's bottom line?
In our post-GDPR world, we'd never share data directly with another retailer. That said, we do look for ways to introduce Bloom & Wild to like-minded brands, and vice versa; which is valuable because it's an inexpensive and targeted way of acquiring new consumers for both us and our partner companies. And, importantly, we genuinely add value for our consumers by sourcing special offers for them with companies that they have a high chance of wanting to try out.
Beyond collaborations of this nature, we also look to invest in several brand collaborations each year – these are more integrated partnerships, such as our current one with Liberty, where we've designed a number of bouquets with Liberty print packaging that matches the bouquet in question. These partnerships really help us and our partners introduce customers to each other in a meaningful way that has our product, and the brand experience we offer, at the very heart of them.
How can brands with no physical locations look to build consumer loyalty?
A digital-first approach enables us to build loyalty through really thoughtful and detailed segmentation of our customers, with a personalised approach. For example, in our business, many of our customers are much more likely to reorder when they have gifting occasions coming up, such as birthdays, anniversaries, and calendar peaks like Christmas or Mother's Day.
Being able to understand when consumers are likely to order, and then aligning our communications and product offering with these (e.g. recommending birthday products, showing these products more prominently on our website and app) engenders strong loyalty. We also have a generous and quibble-free approach to our Customer Delight, which results in customers knowing we'll always make things right for them – by having our full Customer Delight team here in our office and at the heart of our team, we're well set up to offer great service.
Finally, a lot of our loyalty comes from brilliant product, both our beautiful floristry and long-lasting flowers that are sourced direct from growers, and our mobile app, which makes it easy for customers to order every time they have a gift to send. If you make your product fit your consumers' needs, then you're well set-up to achieve loyalty, even without any physical presence. We have a Net Promoter Score of 85-90%, as a result of our investment in brilliant quality products (also the top-rated online florist in all our markets on every review platform); and this is by far our biggest driver of loyalty and of our subsequent growth.
Is expanding into physical stores something Bloom & Wild would consider in the future? What would be the key points to consider when making this decision?
It's not something we're actively planning now, but we wouldn't rule it out. It would help build awareness of what we offer and would open our offering up to new, less digitally native audiences. That said, we are very focused on gifting rather than on consumers ordering flowers for themselves. And our gift recipients are often in a different part of the country to our consumers, so an online option is in many cases more suitable than a physical location. We'd need to think further about what role a physical location would play, given the nature of how our consumers use our products before any launch.This content was originally published in RetailTechNews.