Booming UK Sales & an International Presence: Q&A with Emma Mattress
by Hugh Williams on 14th Mar 2019 in News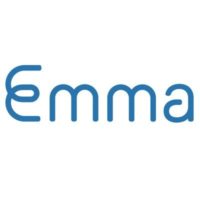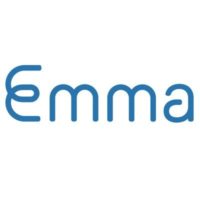 Direct-to-consumer is one of the most evolving, talked-about, and exciting trends in business at the moment, seemingly touching and transforming almost every sector. Here, DTC Daily speak to Benjamin Quiroga-Rivera (pictured below), co-founder, Emma Mattress, on the back of their 246% UK annual revenue growth, to discuss the story behind their success, how they have cultivated a DTC brand, and how they ensure they stay at the front of customers' minds. 
DTC Daily: Emma Mattress has seen phenomenal growth recently. What's been the story behind this success? 
Benjamin Quiroga-Rivera: Emma Mattress has in the past few months overtaken all 'bed-in-a-box' competitors to become the UK's No.1 highest selling 'bed-in-a-box' brand. What seemed like an overnight success actually began in 2015, developing the best-on-test mattress Emma Original. By investing significantly in developing a high-quality mattress, at an affordable price, we have been able to enter the market already with a market-leading product. The awareness driven to this sector by our highly funded competitors, coupled with the confidence in buying online in the UK, meant that it was a great market to invest in and scale a business in a stable and sustainable fashion.
What are some of the challenges commonly associated with growing a DTC brand, and how have you overcome these? 
Expensive, unprofitable customer acquisition costs are common challenges, which is why it is vital to get the product, price, and messaging correct in order to ensure your click-through and conversion rates are at optimal levels. Having the confidence to test offline channels is also key to ensure you are investing in both upper- and lower-funnel activity. Getting the right talent in-house and selecting the right agency partners is also crucial; and while this requires a lot of time and energy with sourcing, checking references, and the like, the time spent now will pay dividends.
How does your marketing strategy ensure you are top of shoppers' minds when they eventually come to buy a mattress? 
Dominating lower-funnel activity is a strong indicator that your product and messaging is hitting the right notes. In order to be effective in lower funnel, you need to make sure your proposition is effective by being trustworthy, attractive, and inspiring. Once this is in place, you can then have the confidence to start gradually investing in upper-funnel channels. Eventually, by ensuring your marketing is effective on both upper, mid, and lower funnel, you can start hoping to grab share in your shopper's minds.  
How has your use of customer data helped Emma Mattress with its growth as an international brand? 
Customer data hasn't necessarily helped us expand in to new territories. Rather, the data-driven approach, fostered and cultivated by us, helped us to enter new territories and quickly learn and adapt. If you see Emma in different countries, you see the same fundamentals being communicated – it's an award-winning product, you get a 100-day trial, and it is sold at an affordable price point. However, there are in-market nuances; different messaging, colours, covers, and styles to match local market preferences.
What does 2019 have in store for Emma Mattress? 
We are currently working on sharpening our proposition – through all the data we have collected on our 300k customers, we are gaining some great insights on the next steps to shape our 2019 plans.