Bringing a DTC Brand to the Boil: Q&A with Cookware Business Made In
by Hugh Williams on 1st May 2019 in News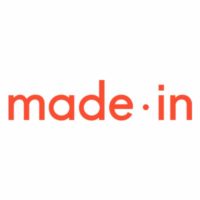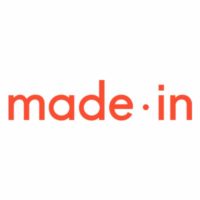 It's been a big month for Made In, the Austin-based DTC seller of pots, pans, and other cookwares, who has recently closed a USD$5m (£3.8m) seed funding round. Here, DTC Daily speaks with Chip Malt, co-founder, Made In, to discuss what the funding means for the business' future, why they choose to sell direct-to-consumer, and how data keeps Made In on the cutting edge. 
DTC Daily: Can you introduce Made In and explain why the direct-to-consumer business model works for your company? 
Chip Malt: Made In creates premium kitchen tools sourced from the best and most authentic makers and craftsmen in the United States and Europe. Jake and I put a tonne of time and effort into finding partners to make our products who have mastered their craft over generations and generations. For example, our knife comes from the birth place of the modern chef knife and they have been making knives in their family for over five generations.
Historically, products of this quality have only been sold through retailers like Williams-Sonoma, who add an insane markup. The kitchen industry was one of the last parts of the home to fall to the DTC movement, and we were fortunate enough to be the leader.
The most interesting part of the kitchen industry, in particular, is that it's largely owned by a few major players, such as Groupe SEB or Lifetime Brands. These conglomerates keep their portfolio brands in their lanes (All-Clad makes cookware; JA Henckle makes knives; etc). For the consumer, this means you end up with a kitchen that is not cohesive aesthetically and frustrating buying experiences as you have to research a tonne of different products and brands. Made In has already spanned across three kitchen categories, so you can have a convenient and aesthetically pleasing shopping experience, unlike the traditional way.
You guys have just closed a USD$5m (£3.9m) round of funding – how will this help you develop the business? 
New products are rolling out from us throughout 2019 and 2020; and the USD$5m (£3.9m) will help us accelerate this growth in our product range. We're seeing a large percentage of our existing customers adopting our new product launches; so it is clear that people have loved the initial Made In line and are looking for more (they write in every day asking us to create new products). We also had way more demand than our supply last year during the holiday season, so the money will help us build inventory for peak seasons to make sure everyone can get Made In for gifts this year!
Made In has waiting lists for some of its products – why has selling cookware online been such a success? What are the advantages for customers compared to buying in-store?
As a young company with no historical data, we had to make bets on which products would sell faster than the others. We didn't get it 100% right, which has caused a backlog. We're also growing a lot faster than we had projected and it takes time to create products at this quality. They are hand finished, hand inspected, and hand brushed. This is what we attribute our success to, but also leaves us in a waiting list situation at times. The good news is that we've seen customers stick with us and wait for our products, and we always release them first to people who have made an effort to sign up for our waiting and email list.
Since we've been able to bring the price point down on top-quality products, this is the first time that many people have had an experience of cooking on premium materials. There is a noticeable upgrade to your finished food when you cook on cookware that can hold and distribute heat. I think this access and eye-opening cooking experience has contributed to our success.
Your website is a key sales channel for you – how are you using the data you get through this platform to improve the product and customer experience? 
My background is in data science, so we are using anonymous website data to help craft the experience. Cookware buying is confusing: 3-ply vs 5-ply vs 7-ply. Stainless vs aluminium. There are a lot of options out there. We use behaviour analysis through our website to make sure that our customers are getting the information that they need to make an educated purchase. Our customers are spending sometimes upward of USD$500-1000 on cookware, so we want them to feel like they are making the right choice and be completely comfortable in doing so. As we grow, information architecture is also the key. As our catalog expands, we need to keep shopping simple and get people to the products they are interested in as quickly as possible. This eliminates frustration. We use data as well as artificial intelligence and machine learning to make sure that we're merchandising the store correctly and efficiently.
What does the future hold for Made In? 
We want to be the new go-to kitchen brand. We are launching new products to make the shopping experience easier and more fun, as well as partnering with the best chefs in the country to help show you how to use those products. Unlike the mattress industry, where everyone knows how to sleep, cookware you actually have to use to create something. Chefs like Tom Colicchio and Grant Achatz have organically adopted Made In in their kitchens, and now they're signing on with us to help our customers learn how to 'wow' and impress at the next dinner party. There isn't anything more satisfying than when you throw a dinner party and everyone compliments the chef... we hope to not only provide the cookware, but also give you access to amazing chefs from around the country to show you exactly how to do that. We're expanding this roster and announcing new chef partners throughout the year.