Using Personalisation to Build a DTC Business – Q&A with LeSportsac
by Hugh Williams on 25th Jul 2018 in News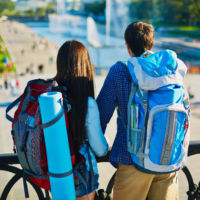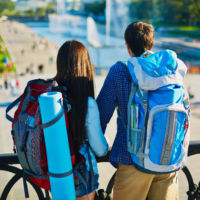 Whether you know them as direct-to-consumer (DTC), or digitally native vertical brands (DNVBs), the number of businesses looking to skip third-party intermediaries in their selling process, and build a relationship with their end consumer, is increasing. Some e-commerce pure plays are building their entire businesses around this idea, while other long-established brands are looking to shift part of their business to DTC. In this piece, exclusively for RetailTechNews, Berly Isaak (pictured below), senior director, global marketing & PR, LeSportsac, explains the perks of operating a DTC model, and how the business is using personalisation to further its relationships with consumers. 
RetailTechNews: How is Lesportsac using AI to boost its online business?  
Berly Isaak: We re-platformed earlier this year and worked closely with our e-commerce agency, One Rockwell, to build a true digital flagship. The goal for online business was to create a stress-free shopping environment. AI was a must and we integrated necessary tools, such as Return Magic, for easy returns and Nosto for product recommendations.
How does this technology improve the customer experience?
Product recommendation is a big priority for us. We have a great assortment of styles and prints that a customer may not have been aware of when they were initially shopping. We first set up recommendations based on browsing history for personalised and product-based cross selling. Being able to recommend matching cosmetics, or even most recently viewed products, helped to fulfil that missing experience normally present when shopping in a physical location. In a sense, AI is a shopping companion; it uses the information gathered to assist with the shopping journey. In turn, from a business perspective, we get some really rich data to make sure we are developing and promoting the best product for our customer.
Do you feel you have better control over your data as a direct-to-consumer (DTC) brand, than you would if you sold your products through traditional retailers?
Focusing on DTC business has enabled us to have readily available data. Previously, from traditional retailers we only received sales reports. Focusing on our own channels, we now are able to fully follow the customer journey. From access, to referral channels, to seeing what products are selling well through product recommendation, we are now able to make better business decisions. From a marketing perspective, this allows us to determine where our dollars need to go to really drive traffic and sales.
How do you feel adopting a DTC business model has helped you build stronger customer relationships?
We get to know our customers and really build that loyalty many brands strive for. The message behind adopting this business model is, our teams from design to customer service are the brand experts. Why not let customers and potential customers learn about LeSportsac through us, let us maintain that relationship, and get to know what our customer truly wants?
What technologies do you see playing the biggest role in the future development of your online business?
We'll definitely be exploring more of Nosto's geotargeted personalisation capabilities, seeing as we have fans all over the globe. Being able to cater to a customer who's getting ready to travel, to another who is heading back to school, personalising their experience let's them know we're there for them all the way!This content was originally published in RetailTechNews.