Package Personalisation in Products to Improve APAC Customer Engagement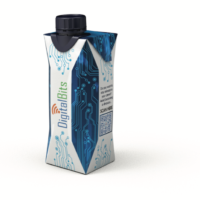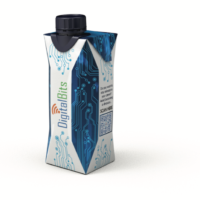 With brands in Asia and around the world increasingly looking at how to better engage consumers, one vendor is tapping product packaging as a way to gather data about customers and deliver personalised services.
Operating 15 factories worldwide, Tetra Pak produces a range of packaging options designed to maintain the quality of their content and attract shoppers' attention to the product. But more than just material to contain milk or juice, packaging also can offer retailers and FMCG brands a platform to give consumers more information about their products, as well as entice customers to reveal personal data in exchange for rewards or more personalised service.
For one, a packaged product can contain unique IDs such as QR codes that consumers can scan to receive promotional items and discounts or be redirected to a URL that provides more information about that product. After scanning the QR code, for instance, consumers can choose to give personal identifiable data to enter a lucky draw and enable brands to know where their customers are located as well as their demographics.
Businesses are keen to capture information about consumers because they want to understand who are interacting with their brand, said Tetra Pak Asia's vice president of marketing Libby Costin. She told DTCDaily that the vendor provides the software platform that helps its clients collect the customer data, print and manage the QR codes, as well as analyse the data and provide the insights via a consolidated dashboard.
For example, Tekra Pak worked with Coca-Cola to run campaigns based on its "smart packaging" solutions in India, where the vendor operates a manufacturing facility in Chakan, located near Pune.
The Asian country is one of three markets in which the vendor has invested to facilitate the printing of Dynamic QR codes and its smart packaging ecosystem, touted to allow brands to track and monitor their products as they move across the supply chain. This also will enable the companies to better manage their inventory and stock distribution.
Costin said Tetra Pak aims to help its clients improve their operational efficiencies and is looking to tap artificial intelligence and machine learning to deliver deeper data insights, so its brand customers can refine their offerings such as marketing initiatives and customer-centric services.
Its Dynamic QR code technology, for instance, could potentially be used with augmented reality and real-time promotions, as well as downloadable content to deliver a more engaging customer experience.
Tetra Pak believes such smart packaging technologies can propel the online and offline grocery sectors into new growth areas over the next few years. Traditional stores are reinventing themselves and merging with online platforms to offer omnichannel customer experience, enabling consumers to buy whenever, whenever, and however they choose – via their mobile phone.
Product packaging, hence, can play a key role as the online grocery market evolved amidst this growth, Costin said.
According to market researcher IGD, the Asian online grocery market is expected to climb 194% through to 2022, with the region's top 12 grocery markets hitting USD$267bn (£204.47bn). In comparison, this figure stood at USD$91bn (£69.69bn) in 2017.
IGS listed countries such as China, India, Singapore, Japan, and Indonesia as amongst the top online grocery markets in the region during the forecast period of 2017 to 2022.
It further estimated that online platforms would account for 6.9% of total grocery retail sales in Asia by 2022, growing annually at 24.1% on average compared to the overall grocery retail market's growth rate of 6.4%.
India, in particular, is projected to see online grocery sales clock a compound annual growth rate of 87% through to 2022, while Indonesia is projected to register a growth rate of 85%.
With online grocery expected to expand in coming years, personalisation will play a key role in how services are delivered, said Costin, such as how products are presented on the platform whilst shoppers browsed and the types of offers sent to customers. This, she said, is where packaging could be critical, facilitating the delivery of personalised services and offers to consumers.
She added that grocery platforms should start looking at how to further improve the online user experience, such as suggesting menus and recipes based on what customers were buying or putting in their shopping cart.
This, she noted, could be easily implemented with the right software tools, since the data is already available.
According to Tetra Pak Index 2018, which was conducted by Euromonitor International, consumers wanted more product customisation and personalisation in their purchase experience. The report predicted that online grocery market share across key Asian markets would climb up to 7.3% by 2030, driven by four growth areas: convenience, sustainability, personalisation, and technology.