Weekly Focus APAC: Singapore Firms Think Bad Data Management Leads to Lost Opportunities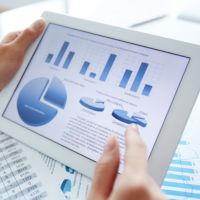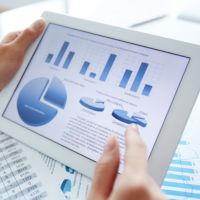 In this edition of Weekly Focus APAC: Singapore Firms Think Bad Data Management Lead to Lost Opportunities; Digital Let China Outpace Other Nations; GOJEK Brings Doctor to Drivers Anywhere Anytime; Lazada Looks to Boost Merchant Reach as Cross-Border Sales Boom; S4M Ad Format Aims to Drive In-Store Visits; and Ant Unveils Platform to Help Banks with Digital Transformation.
Singapore Firms Think Bad Data Management Leads to Lost Opportunities
A whopping 99% of Singapore companies believe they missed out on valuable opportunities due to ineffective data management; while 53% reveal their challenges with data management have hindered their ability to make strategic decisions.
Some 45% said they lost out on new revenue opportunities because they had ineffective data management and 43% acknowledged it drove up their operating costs, revealed a study conducted by market researcher Vanson Bourne. Commissioned by data-management vendor Veritas Technologies, the survey polled 1,500 IT decision makers and data managers from 15 markets including China, Australia, Japan, and South Korea.
Another 29% said they experienced dissatisfied customers due to their ineffective management of data.
Globally, 39% said data management inefficiencies drove up their operating costs, while 35% said they missed out on new revenue opportunities as a result.
In fact, employees lose two hours a day on average searching for data, pushing down workforce efficiency by 16%.
Amongst Singapore respondents who invested efforts to improve their data management, 69% said they were able to reduce costs and 68% said their employees were more productive.
Some 45% of their peers who failed to resolve their data-management challenges described themselves as less agile; while 43% said they were less competitive in the market.
Veritas' Singapore director, Sheena Chin, said: "Companies that invest in capitalising on their most important digital asset – data – will achieve higher employee efficiency and productivity, therefore, gaining a valuable competitive advantage.
"Many organisations continue to face daily uncertainty over where their data is located and whether it is even protected. Unless addressed, the result will be compromised agility, exposure to security threats, plummeting productivity, and lethargic decision making at even the highest of levels."
Digital Let China Outpace Other Nations
Digital technology has enabled China's e-commerce ecosystem to achieve tremendous growth, becoming the world's largest market and outpacing nations such as the U.S. in terms of mobile payments.
Because digital technology has a low threshold for adoption, requiring little technical knowledge, its growth was independent of a country's level of economic development, said Chen Long, who heads Alibaba's research arm Luohan Academy.
Digitised information also was "non-rivalrous", allowing goods and services to be consumed by many people simultaneously and at almost no cost, Chen added.
He noted that these two traits had significant impact on inclusive growth where, unlike previously, a country's economic level was not a deciding factor of how quickly and far-reaching the adoption of technology could be.
Pointing to China as a good case study, he said the country's e-commerce market grew to become the world's largest in less than a decade and has been a major driver of its overall economy.
Furthermore, its population of 1.2 billion mobile-internet users helped generate mobile transactions worth USD$22tn (£16.85tn) in 2017, up from USD$15bn (£11.49bn) in 2011.
Chen said: "That's over 100 times more than mobile payments in the U.S. This shows that China, even though it is still a middle-income country, has made tremendous stride in adopting digital technology."
It also enabled more women to become entrepreneurs, he added, noting that more than half of Taobao's community of 10 million shops were run by women.
In addition, digital technology has enabled Alibaba's Ant Financial to assess a person's digital footprint using data-analysis tools and determine their credit worthiness, in real time, he said. This also has enabled Ant to reduce fraud-loss rate to one in a million, he noted.
According to Chen, in the past three years, Alibaba's financial arm has approved non-collateral lending to more than eight million small and midsize businesses in China.
GOJEK Brings Doctor to Drivers Anywhere Anytime
The Indonesian ride-sharing operator is introducing a medical teleconsultation service as part of efforts to let its drivers in Singapore access a licensed doctor anywhere they may be, anytime.
Furthermore, they would be able to have their medication delivered to their home within three hours.
GOJEK said it partnered with Singapore-based on-demand video developer, Doctor Anywhere, to allow active GOJEK drivers to access the teleconsultation service for free. The Indonesian company said it would cover all subscription fees.
Drivers would have to download the Doctor Anywhere app and register an account to access the service, from which they could choose to video call a doctor or book a later appointment. They also could have all medical documents emailed to them.
GOJEK last year processed more than USD$9bn (£6.89bn) in annualised growth transaction value across five Southeast Asian markets, where it currently operates in more than 200 cities. As of December 2018, it has more than two million registered driver-partners, 400,000 merchant partners, and 60,000 service providers on its platforms.
Lazada Looks to Boost Merchant Reach as Cross-Border Sales Boom
The e-commerce operator is looking to expand the reach of international brands and merchants on its platforms amidst booming cross-border sales, which have quadrupled over the past three years.
Such efforts would include onboarding 'quality' international brands and nurturing the top 300 cross-border sellers in each of the six markets in which Lazada operates: Singapore, Thailand, Vietnam, Indonesia, Malaysia, and the Philippines.
The e-commerce platform said this would enable the selected brands to grow their business and access benefits such as higher visibility of their products when consumers browsed and searched on Lazada.
Gross merchandise volume (GMV) from the site's cross-border category grew 4.6 times between 2016 and 2018, it revealed, adding that it also planned to revamp this product selection, which was first launched in 2013.
Called 'Global Collection', the cross-border product showcase tapped algorithm-driven search functions to filter products and feature sellers that offered popular and quality products. The aim here was to enable Lazada customers to find them more easily.
To further help cross-border sellers, the e-commerce operator said more opportunities would be offered for these merchants to better engage and serve customers through campaigns and tools to sell more effectively on Lazada. Sellers, for instance, would receive a weekly report on the most-searched words and items on the site.
S4M Ad Format Aims to Drive In-Store Visits
Ad-tech vendor S4M has launched a new ad format touted to tap "smart, proximity-based" push notification retargeting to provide retail marketers a way to drive incremental in-store visits.
Called 'Pass-to-Store', the ad platform enables shoppers to download a card containing a promotion or invitation from the advertiser and save it directly into their mobile phone wallet. The ad format supports Google Android and Apple iOS.
It can be designed to offer event tickets, promotions and discounts, and sales reminders. Once saved into the mobile wallet, the ad then will trigger a location-based notification to alert consumers of the available offer as they walk within a designated proximity of the store location or event venue.
The ad format also enables advertisers to push notifications, based on a pre-defined date and time, from the consumers' mobile wallet apps.
S4M said: "Notifications are pushed directly from the user's wallet application, essentially acting as owned media for brands to retarget users who have interacted with their ad. Now advertisers can effectively re-engage consumers by strategically delivering communications at a given time or place to increase the chance of incremental in-store visits and create more effective ad experiences.
Ant Unveils Platform to Help Banks with Digital Transformation
Alibaba's Ant Financial has unveiled a banking platform that it says is built to help financial institutions become "customer oriented" and address digital challenges, such as distributed development and accounting liquidation.
Offered through a partnership with Jiangsu-based Hoperun IT, the Distributed Core Banking Platform (DCBP) was a further extension of Ant's Business Platform-as-a Service that was introduced last September.
According to the Alibaba subsidiary, "several banks" had tapped DCBP to drive their digital transformation including MYbank, which built its distributed cloud-native capabilities including flexible scaling and agile development within six months.