Now & Next: Direct-to-Consumer Brands
by Hugh Williams on 25th Sep 2018 in News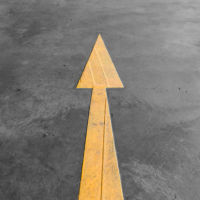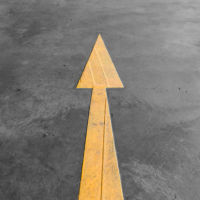 With direct-to-consumer (DTC) headliners such as Warby Parker, Dollar Shave Club, and The Honest Company having market values of around (and in Warby's case, well over) USD$1bn, the attention the DTC space has been getting is justified. It is the success of businesses such as these that has seen a plethora of other businesses, across a huge variety of industries, build themselves around a DTC business model. This Now & Next piece takes a look at the changes in the retail ecosystem that are allowing DTC brands to exist, the different types of DTC brand, and whether they really are revolutionising the retail space.
The essence of the DTC business model is a brand conducting their sales through their own channels (e.g. their website or their app), and away from a third-party marketplace, such as Amazon. At a time when data is gold, more and more brands are considering this model.
Why DTC?
Digital transactions are taking place through an ever-growing number of channels. Mobile web, mobile app, desktop, voice, and connected TVs are the biggest players here – and every time a consumer researches and purchases an item through these means, they leave a small amount of data behind. Piece together all this data, from all consumer interactions and transactions, and the platform where the purchase took place can paint a clear picture of their customers.
And this is where DTC comes in. If the transaction is taking place through a third party, let's say Amazon, then it is Amazon who is gathering this data, and it is Amazon who can use it to refine their private-label products, to the detriment of other sellers on their platform. However, if the transaction takes place on a brand's website, or via their app, then it is they who gain this data, and it is they who can use this to build a better understanding of their customers' likes and dislikes, and subsequently develop strong brand affinity.
Pure DTC vs Part DTC
As a new brand, gaining that initial understanding of who your online audience is, is vital. Starting out selling all of your products through your own channels is a great way to gain this understanding; and these brands can be categorised as 'pure DTCs', without any presence on a third-party marketplace's site.
However, without a presence on the likes of an Amazon, or in a high street chain like John Lewis, how can these brands hope to reach their audiences? The answer lies in social media. The likes of Instagram and Pinterest give pure DTCs a great platform to post content that is relevant to their audience, build a following, and then serve them ads and offers that direct them straight to their own website.
Consumers are becoming more comfortable with buying through their mobiles. With 86% of UK digital shoppers having made a purchase via smartphone, the more followers they get, the more purchases will be made via the DTC's site. This will create more data on the type of content that drives their consumers to make purchases, as well as offer a clearer picture of their core audience.
These interactions through social platforms will also engender loyalty. Shoppers will always be more likely to make a purchase of a brand whose content they choose to see everyday on the Instagram feed, than to buy from a brand they have never heard of on a third-party platform they have no particular affinity to.
The popularity of these brands, and the willingness of consumers to spend via their smartphones, has posed a challenge to larger traditional brands. However, what some brands view as a threat posed by DTCs, others have embraced as an opportunity. These brands have realised that they have the size to have the best of both worlds: selling through third parties for their audience reach and having a DTC side to their business, which creates loyalty and offers them better customer understanding. These brands are 'part DTCs'.
Nike is a great example of a part DTC business model. While you will find Nike merchandise on most major third-party marketplaces, their revenue from direct-to-consumer has skyrocketed from USD$2.2bn (£1.68bn) in 2009, to USD$10.4bn (£7.95bn) in 2018. This represents a whopping 378% growth in DTC revenue, compared to 96% revenue growth in overall revenue, showing how vital their owned operations are to the business.
What could slow DTCs down?
The direct-to-consumer business model has already shaken up traditional retail. However, there are obstacles that could limit its growth.
Voice: Purchases via voice assistants, while they haven't taken hold yet, promise to be the next frontier for commerce. If brands want to maintain their audience, then they need to have a presence on voice search. The issue for the DTC model is that the largest of these technologies are owned by Amazon, Google, and Apple – all of whom operate walled gardens and limit the amount of data passed back to merchants.
Convenience: The practicalities of making all of your purchases on a DTC basis may also hinder the model's growth – a point made by David Taylor, CEO, P&G. For example, while a consumer may create an account with a brand to buy a new coat through DTC means after engaging with their content on Instagram, they're not going to want to do this for all of their weekly shopping items. In this area, convenience is king, and having all of your items under one roof (or e-roof) will still reign supreme.
Profit margins: It's obvious that the biggest DTCs (Warby Parker, et al) have found a very successful way to turn a profit. However, for the vast majority of DTCs, the amount of exposure they get selling their products through their own channels and marketing via social media pales into insignificance compared the number of people who could come across their brand on Amazon. If they want to stay afloat, is not selling on these marketplaces a viable option? A question especially when their competition is in bed with Amazon.
DTC's future
Despite these obstacles, DTC will continue to play a role in the retail landscape. In an age when brand loyalty is being substituted for the convenience of Amazon, the DTC model gives traditional brands a chance to re-engage with their audiences, and in turn allows consumers to discover smaller businesses trying to make a name for themselves away from third-party marketplaces.
As traditional brands realise the need for a DTC part of their business, expect to see traditional brands purchasing pure DTCs. The industry has already experienced this, with Unilever's purchase of Dollar Shave Club for USD$1bn (£764.3m) back in 2016. The more parent companies such as Unilever do this, the more data they will have at their fingertips to be applied to better understanding their consumers and designing their products accordingly. With third-party marketplaces keeping sales and interaction data within their walled gardens, there will be more strategic investments of DTCs, akin to Unilever and Dollar Shave Club, in the coming years.
The trick for the pure DTCs is standing out to potential investors. With so many brands now operating this business model, it will be those with the biggest followings, who produce the most interesting content, and have the best quality data on their audience, who will catch the eye.This content was originally published in RetailTechNews.