Starling Bank & Food Clubs Secure Funding; DTCs Shift to TV
by Hugh Williams on 19th Feb 2019 in News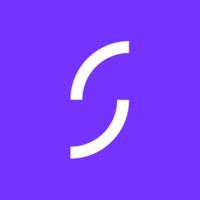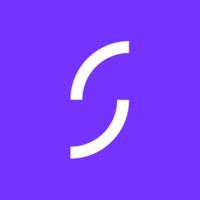 DTC's Daily Digest brings you the latest news on the world's fastest growing direct-to-consumer brands. In today's edition: Starling Bank raises funds for European expansion; Food Clubs secures seed funding; and DTCs shifting from social to TV.
Starling Bank raises funds for European expansion
Starling Bank has raised €68m (£60m) in a Series C round led by Merian Global Investors, with an additional €17m (£15m) coming from an existing investor. This brings Starling's total amount raised to €167m (£146m).
With the app having achieved huge success (to the tune of 460,000 personal current accounts and 30,000 SME accounts since May 2017), the aim is to use this most recent round of investment to accelerate expansion in Europe. The goal is to more than double their current user base in the next ten months, reaching a million customers by the end of 2019.
The fact that the fintech market is so crowded at the moment makes it all the more impressive the Starling is managing to carve out a niche for itself. Their 'banking-as-a-service' model is Europe's first fully integrated financial marketplace, providing customers with access to third-party financial services.
Food Clubs secures seed funding
Food Clubs has raised an undisclosed amount of seed funding. This leads on from their previous funding in October 2017, which brought in £330K over two rounds, from Mustard Seed and Sustainable Ventures.
Food Clubs represents a direct-to-consumer brand with sustainability at its heart. The concept allows people to club together to buy groceries direct from wholesalers for 30% to 50% less. The aim is to bring sustainability into the mainstream.
The discounting model that Food Clubs is applying here is a direct risk to traditional grocers (we've already seen this with the undercutting of prices by the likes of Lidl and Aldi). Aside from allowing communities to shop sustainably, Food Clubs are focused on leveraging the idea of 'collective consumption', and have so far had success in raising funding to support the model.
DTCs shifting from social to TV
TV spending by DTC brands has almost doubled since 2016, according to The Video Advertising Agency. Tracking 120 DTC brands, the data shows that these businesses spent USD$2bn (£1.6bn) on TV in 2018. Moreover, 70 of the 120 were using TV for the first time.
It's a natural move for the growing brands which, in their quest for larger audiences, are finding it too expensive to rely solely on the social channels they used to build their businesses.
TV networks and agencies have taken note. In November 2018, NBC launched a program that makes TV ads more accessible to D2C brands, who can be scared off by high entry prices. It also solves the measurement issues TV creates for D2Cs that need to prove ad dollars aren't going to waste by guaranteeing business results instead of Nielsen demographics.