ThirdLove Announce Funding Round; Heist Go OOH to Engage Londoners
by Hugh Williams on 27th Feb 2019 in News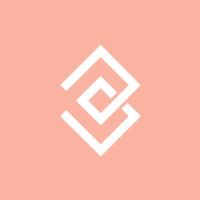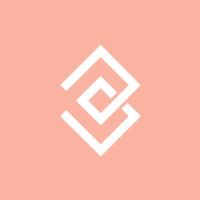 DTC's Daily Digest brings you the latest news on the world's fastest growing direct-to-consumer brands. In today's edition: ThirdLove announce funding round; Heist go OOH to engage Londoners; and Tandem Bank's successful first year.
ThirdLove announce funding round
ThirdLove has raised USD$55m (£41m), in a funding round that includes investors such as Tim Armstrong's recently launched dtx company.
The funding round brings the company's valuation to about USD$750m (£563m), which is impressive considering the company has only raised USD$68m (£51m) since 2013. The startup generates upwards of USD$100m in revenue a year, and 12 million women so far have used the company's 'Fit Finder' tool, which helps with sizing. The funding will be used to help ThirdLove offer a wider range than the 78 sizes that currently make up its range.
With two ex-Googlers at the head of ThirdLove, it's not a surprise that the company is catching the eye of some impressive investors. The company has leveraged the evolution in modern garment manufacturing, with the growth of smartphone usage and online shopping, as well as developments in AI-based computer vision.
ThirdLove uses big data analytics to create more individualised and tailored bras than traditional ad hoc bra makers.
Heist go OOH to engage Londoners
British tights brand Heist has unveiled a major advertising campaign across 142 sites in London to announce the launch of its first shapewear collection.
The brand makes nude tights, intended to suit every skin tone, and this campaign represents the first OOH work they have done since a rebrand last October.
The London-based fashion brand has so far raised USD$8.1m (£6.1m) through five funding rounds, since being founded in 2014. In the first 12 months, the business has sold over 100,000 pairs of tights from its UK base, and has been growing at 25% month-on-month.
In a similar mould to Harry's recent campaign, it seems as though Heist has reached the size and scale where they need to move beyond social to achieve wider brand recognition. Once DTC brands have strong brand equity amongst their target audience (usually built through Facebook, Instagram, and other social channels), we are seeing them begin to invest in upper-funnel methods in order to gain awareness with the wider public, moving beyond their core audience.
Tandem Bank's successful first year
Digital-first challenger bank Tandem Bank has announced customers have spent over £100m on their credit cards, and has paid £500,000 in cashback to its customers. This news comes less than a month after revealing they have reached 500,000 customers.
All this since their launch in February 2018. Tandem make clever use of their data, as the transactions done through the card help them build a picture of the Tandem customer, and exactly what they want from their money.
For instance, by analysing card transactions, the bank has found that Tandem customers love to travel, spending £17.9m across airlines, hotels and resorts, and travel agencies. Tandem credit card customers have also spent over £8.1m in restaurants and £1.3m on fast food.
While the success of Tandem is swift and notable, it is by no means the only challenger bank making waves in the fintech space. Monzo, N26, and Atom Bank are just a few examples of the stiff competition Tandem faces for market share. It will be interesting to see which of these continue their excellent growth trajectories, and which (if any) fall by the wayside.