Grab to Integrate GrabFood into App; EverlyWell Raises Funds to Increase Product Range
by Hugh Williams on 17th Apr 2019 in News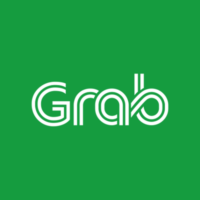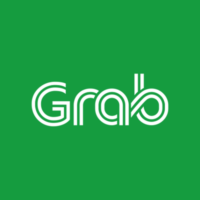 DTC's Daily Digest brings you the latest news on the world's fastest growing direct-to-consumer brands. In today's edition: Grab to integrate GrabFood into app; EverlyWell raises funds to increase product range; and DTC banks provide highest consumer satisfaction.
Grab to integrate GrabFood into app
GrabFood, Grab's food delivery service, will soon be integrated into its everyday app and will be beta-tested in May. The test will commence in Southeast Singapore at the end of April before brought islandwide, according to an official statement from the company.
The move comes just before GrabFood's first anniversary in Singapore, and is a part of Grab's everyday strategy of pursuing what it calls a 'super-app' strategy. The unicorn is attempting to provide the most frequently used daily services in one app for consumers.
Grab noted that from May 2018 to March 2019, GrabFood orders grew 25% month-on-month, on average. The company claims that this resulted in a revenue spike for GrabFood's F&B merchant-partners, which increased fourfold.
It also affected GrabFood's fleet of more than 13,000 delivery people in Singapore, which the company said are also completing 80% more daily jobs and earning much more income than when GrabFood first started.
In May, GrabFood riders and merchants will also migrate to a new app. Once the island-wide beta roll-out is complete, current GrabFood apps for consumers, riders, and merchants will be discontinued.
EverlyWell raises funds to increase product range
Direct-to-consumer lab testing startup EverlyWell has raised USD$50m (£32.2m). The news comes as the business looks to build out its digital platform and expand its retail partnerships to widen access to its range of at-home tests.
The funding round was led by investors Goodwater Capital and Highland Capital Partners, along with participation with Next Coast Ventures, NextGen Venture Partners, and others.
EverlyWell sells testing products directly to consumers online and in retail locations. While the company doesn't currently contract with any insurers to pay for the tests, it says its prices are comparable to the out-of-pocket costs of testing in a clinical setting.
Customers take their own samples at home with included lancets and cotton swabs, mail in their materials and receive results back in a few days. While physician orders are required for some higher level clinical tests, like those for select STDs or Lyme Disease, a majority of the company's 35 panels can be purchased directly by consumers without clinician input. These include assessments for food sensitivity, Vitamin D deficiency, metabolism, and thyroid function.
DTC banks provide highest consumer satisfaction
Digital-only banks have overtaken traditional banks in consumer satisfaction in the United States, according to research from FIS.
Direct-to-consumer banks – typically digital-only banks – had the highest consumer satisfaction of any category, overtaking credit unions, the leader from the 2018 study. Digital banks also had the lowest rate of respondents leaving their bank.
It's no wonder DTC banks have seen this bump in popularity, given the overall tendency towards digital banking. The report shows that nearly three-quarters (73%) of consumer banking interactions are digital in nature (mobile or online). Mobile remains the most used channel for banking, increasing to 42% of surveyed consumers.
Nearly two-thirds (65%) of younger millennials (between ages 18 and 26) reported that they have not used any branches at all in the prior month. Referrals are particularly important to younger millennials, with 75% of these consumers saying they were referred to their current primary banking institution. This is also great news for digitally native challenger banks, which rely on word of mouth to spread the word about their product, instead of trying to compete with the hefty marketing budgets of traditional banks.