Ro Launches New Brand, Rory; Monzo's First Foray into Paid Advertising
by Hugh Williams on 21st Mar 2019 in News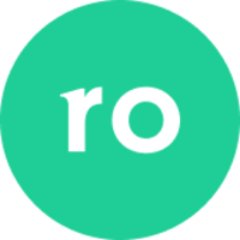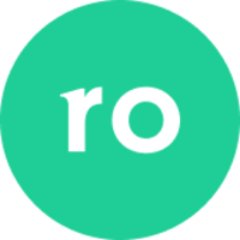 DTC's Daily Digest brings you the latest news on the world's fastest growing direct-to-consumer brands. In today's edition: Ro launches new brand, Rory; Monzo's first foray into paid advertising; and SmileDirectClub expanding despite external resistance.
Ro launches new brand, Rory
Direct-to-consumer telehealth startup Ro, which made its name selling erectile dysfunction pills to men, has launched a new brand, aimed at treating some of the symptoms of menopause.
The brand, called 'Rory', will run in competition with fellow direct-to-consumer brand Hims, which launched a platform for women called 'Hers' last year, though these products focused more on young consumers.
Rachel Blank, who will head up the new brand says: "If you look at every direct-to-consumer company, whether it's telemedicine or shoes, they almost all are addressing Millennial women." Instead, Rory is focused on the estimated 43 million women between 45 and 64 in the U.S. who are part of the group likely dealing with symptoms of menopause.
Ro last raised an USD$88m (£67m) Series A from investors, including General Catalyst and Reddit co-founder Alexis Ohanian's Initialized Capital in September 2018, bringing the company's total funding to USD$97m (£74m). This isn't Ro's first foray into a new field. In September, Ro also launched a smoking-cessation service called Zero that sells smokers kits containing nicotine gum, the prescription drug bupropion, and a behavioural therapy app.
Monzo's first foray into paid advertising
Monzo is planning its first major ad campaign, as it looks to supercharge growth. The digital bank has previously relied almost solely on organic word-of-mouth to grow the business, but is now exploring how paid advertising could play a role, although the brand is adamant it must not become reliant on paying to acquire customers.
The move comes as the challenger bank looks to improve awareness beyond its core audience. The campaign will run across out of home and some other offline media, as well as Facebook and Google.
Currently, Monzo sees between 50,000 and 100,000 users sign up every month, and expects to maintain this growth rate over the next few years. Tristan Thomas, head of marketing, Monzo, recently told Marketing Week that he views paid advertising as a way to "short-circuit that to take us a year or two further down the line".
Monzo has been rapidly expanding its marketing team ahead of the launch. While six months ago it had a team of five or six in marketing, it's now 20. The launch of the campaign has also required creative agency support for the first time. The campaign is Monzo's first real test of paid advertising, and its success will determine its strategy for the next few years.
SmileDirectClub expanding despite external resistance
SmileDirectClub, the Nashville-based dentistry DTC, has announced over 2,000 new jobs, as well as a USD$217m (£165m) investment.
The growth would more than double the five-year-old company's presence in Nashville, and represents an increase of more than 45% in its nationwide workforce. The planned USD$217m investment also comes as the company — valued at USD$3.2bn (£2.4bn) last year — reportedly is considering making an initial public offering this summer.
The company pulled in USD$400m (£304m) in revenue last year and anticipates more than doubling that to USD$1bn (£760m) this year. The company has raised USD$380m (£289m) in funding to date, and it is one of a number of DTC dentistry brands, such as ClearCorrect and Candid, based in the U.S.
However, it hasn't all been plain sailing for the dentistry challenger brand. The American Association of Orthodontists has filed complaints against them, and similar DTC medical businesses, on the grounds that customers should be getting thorough teeth and jaw X-rays, and in-person medical consultations. Unfortunately for them, it seems as though consumers place price and convenience as more important factors than thoroughness, when choosing their dental treatment.