Swedish Fashion E-com NA-KD Raise €65m; China's Didi Competing with IPO Rivals
by Hugh Williams on 29th Jul 2019 in News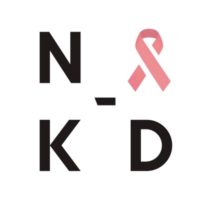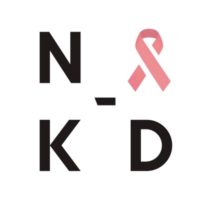 DTC's Daily Digest brings you the latest news on the world's fastest growing direct-to-consumer brands. In today's edition: Swedish fashion e-com NA-KD raise €65m; China's Didi competing with IPO rivals; and Starling Bank launches multi-owner accounts. 
Swedish fashion e-com NA-KD raise €65m
Swedish fashion startup NA-KD has closed its Series B round, having raised €65m (£59m). This final total includes €20m (£18m) in funding, which is earmarked to boost their localisation efforts to increase their organic traffic in selected markets. 
NA-KD official reports in net sales in 2018 show a 95% year-on-year growth rate for the e-commerce fashion startup. Along with the key metrics showing an above 90% growth trend in the first half of 2019, they triggered the recent round extension. Following that strong performance, the company completed an oversubscribed issue of new shares in the second quarter of this year.
According to Bjorn Bergstrom, head of expansion, NA-KD, the company's localised sites have been an important driver for the growth and the fast improvements of the operational results. By implementing automated translation processes, NA-KD is now fully localised in Germany, Austria, Switzerland, Netherlands, UK, US, France, Belgium, Sweden, Denmark, Norway, and Poland. The business has raised USD$88.5m (£71.8m) since being founded in 2015.
China's Didi competing with IPO rivals
Chinese ride-hailing giant Didi has raised USD$600m (£487m) from Toyota. The funding comes at some of Didi's rivals are drawing IPO-related proceeds (both Uber and Lyft raised billions from their 2019 IPOs). 
Didi has previously raised from Weibo, China Merchants Bank, Apple, China Life Insurance, Foxconn, and others. The transaction should allow Toyota to bolster its ties to China, a key market for cars. 
As yet another ride-hailing app makes the funding headlines, it is a reminder that There is never enough capital for ride-hailing companies trapped between pricing struggles against rivals and consumer's wallets and the chronic costs of self-driving car wagers. Though, many ride-hailing companies are looking to outside investors to fund their autonomous efforts. Didi's reputation has also struggled after passenger assaults, government censure, and growth issues. Now with more cash aboard it has further time to get its ship straight and get public.
Didi has now raised a total of USD$21.8bn (£17.7bn) over 18 rounds, and has a presence in over 400 Chinese cities.
Starling Bank launches multi-owner accounts
Starling Bank has opened up its business account to hundreds of thousands more UK small and medium-sized enterprises by inviting companies with more than one person of significant control (PSCs) to sign up.
The move was made in response to high demand and represents Starling's bid to challenge the dominance of the Big Four lenders, which account for 85% of the market.
Starling's new multi-PSC account comes 16 months after it launched its mobile business bank account for single-person businesses, which now has almost 60,000 customers.
It follows the award to Starling in April of a £100m grant from the Capability and Innovation Fund (CIF), a body created to boost competition in SME banking. Starling is using the grant to build a full suite of digital banking products, intelligent forecasting tools, and digitally-enabled relationship management functions as well as lending products.
The news comes at the same time as Revolut unveil their free business accounts, which are looking to support start-ups and freelancers after more flexibility in their banking.
Want the DTC Daily roundup in your inbox? Sign up to our newsletter here!