Bankin' Raises €20m as Fintech Success Continues; Everlane's New Treads
by Hugh Williams on 23rd Apr 2019 in News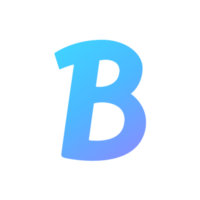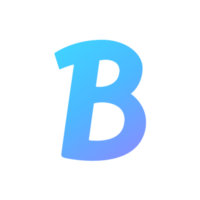 DTC's Daily Digest brings you the latest news on the world's fastest growing direct-to-consumer brands. In today's edition: Bankin' raises €20m as fintech success continues; Everlane's new Treads; and Wolf & Badger solidifies U.S. & UK presence.
Bankin' raises €20m as fintech success continues
Paris-based Bakin' has just raised €20m (£17m) through a Series B round from an undisclosed investor, bringing the total raised by the fintech to €28m (£24m).
Bankin' is an app that connects with banks in France, UK, Germany, and Spain to make money management "simple, accessible, and enjoyable". The business has already been accelerating innovation, having just launched the first hybrid model combining intelligent algorithms and human coaching to better help its customers to save money.
The app's intelligent algorithms are able to detect savings opportunities customised for customers and adapted to their situation, regarding topics including savings, credit, and insurance. Customers can also chat with Bankin's personal coaches to optimise their personal finances.
Bankin' is the latest of a series of success stories for European fintech businesses, including a huge funding round for N26, crowdfunding for Nutmeg, and Monzo's new product for small businesses. However, securing the funding is only the first step, and now Bankin' must ensure they push on from here if they are to stand out in an increasingly crowded European fintech environment.
Everlane's new Treads
Everlane will launch a new pair of trainers that it says are a greener option for consumers. The San Francisco-headquartered, primarily e-commerce company that is known for its "radical transparency", which supports ethical manufacturing, traceable pricing along the supply chain, and long-lasting garments, announced that it will unveil its low-impact 'Tread by Everlane' trainer sneaker brand on 25 April.
The move represents a foray into a new area for Everlane, which largely made its name selling other lines of apparel and clothing, with Tread representing their first venture into sneakers. The brand will run separate to Everlane's own-brand products, maintaining the same DTC model, but having its own social media channels, partly due to the fact that Everlane's Instagram following leans heavily female, and they see this as an opportunity to get back to unisex.
Tread by Everlane fits in with the brand's long-standing goal of eradicating plastic from its supply chain: the Trainer, is 94.2% plastic-free, and they are being introduced at a time when there are more 'disposable' trainers in the market. The new product will help tap into a consumer craze for trainers, and with Everlane being a well-respected name in the apparel market, it could be their biggest product to date.
Wolf & Badger solidifies U.S. & UK presence
British-based online marketplace and retailer, Wolf & Badger, which has stores in London and New York, has completed a £4.5m fundraise from Guinness Asset Management EIS Fund, which the retailer states will be used to "accelerate" growth.
Wolf and Badger have stated that the capital will be used to further cement its position as the most coveted retail destination for customers who are looking for independent and ethical brands across menswear, womenswear, jewellery, accessories, beauty, grooming, and homeware.
George Graham, chief executive and co-founder of Wolf and Badger, said in a statement: "This new funding provides the opportunity to take an exciting step forward in delivering on our mission to connect discerning shoppers with the best independent brands on a global scale."
The new capital will be utilised to accelerate the growth of the Wolf and Badger marketplace, by expanding the team and enhancing the technology to optimise the customer experience, and to "scale further" in its core markets of the UK and U.S., as well as internationally.
In addition, Wolf and Badger added that it is also looking to continue its development of new product verticals including homeware and beauty.