Brolly Launch Home Contents Insurance Product; Sunday Look to Bring DTC to Lawn Care
by Hugh Williams on 8th Aug 2019 in News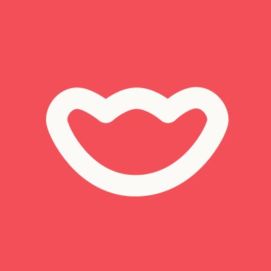 DTC's Daily Digest brings you the latest news on the world's fastest growing direct-to-consumer brands. In today's edition: Brolly launch home contents insurance product; Sunday look to bring DTC to lawn care; and Troubadour fundraising on Seedrs. 
Brolly launch home contents insurance product
Brolly, the U.K. insurance app that lets you keep track of your various policies so you are correctly and competitively covered, is launching a new product to plug what it sees as a gap in home contents insurance.
Dubbed "Brolly Contents," the new offering promises "flexible" monthly cover for all or a subset of the items you own, transparently priced and delivered in a more convenient way via Brolly's mobile app. Features of Brolly Contents include the ability to insure up to £40,000 worth of belongings, suitable for renters or property owners, and no fees for updates to your cover.
In addition, there's a promised loyalty discount of up to 25% that increases each month you stay with Brolly and haven't made a claim. That's the antithesis to incumbent providers who offer large discounts for new customers, which are then clawed back the following years on the premise that you are too lazy or time poor to bother switching.
Phoebe Hugh, founder & CEO, Brolly explains that her aim is to rid customers of what she calls the "loyalty tax," while simultaneously upgrading contents insurance for the digital age.
Sunday look to bring DTC to lawn care
Sunday, a new startup focused on organic fertiliser and chemical-free lawn care, wants to bring the millennial-friendly, direct-to-consumer model to America's nearly USD$48bn (£40bn) landscaping and lawn care industry.
With consumers living plant-based diets, buying from organic grocery stores, and eating at farm-to-table restaurants, a product like that offered by Sunday could certainly shake up its category. 
Subscribers can order fertiliser that's organic, sustainable, and customised based on the homeowner's address, or pesticide-free weed control products with names such as Weed Warrior and Dandelion Doom. Considering one of the larger brands in the market, Roundup, is the subject of a series of class-action lawsuit alleging its products cause cancer, there does seem to be room in the market for a competitor.
The Sunday system uses a soil sample, photos, and location data to pinpoint what each lawn needs and how to help it grow with an optimised mixture of nutrients, such as seaweed, molasses, and food waste. The year-long subscription, which sends four boxes to a customer each year, tailors the ingredients, amount, and even date of delivery to maximise its impact.
Troubadour fundraising on Seedrs
DTC menswear brand Troubadour, which specialises in premium bags, is crowdfunding on Seedrs. The business, which began selling six years ago, has seen a compound revenue growth rate of 59% between 2013 and 2018. Troubadour has currently raised over £428,000. 
Aside from its direct-to-consumer channel, Troubadour also counts Liberty of London, Harvey Nichols, Barneys, Bloomingdales, and Nordstrom amongst its retail partners. 
The company's direct sales business accounts for over 40% of sales, with wholesale representing a similar proportion. Troubadour has already received backing from Pembroke VCT, a luxury-focused venture capital firm based in London. 
Approximately half of the funds raised in the current round will be used to support sales growth to our customers and retail partners. The other half will be used to fund working capital requirements from our forecast growth plan. Over time, the brand is also looking to expand into adjacent market segments, including other men's luxury products and more deeply into women's bags and accessories.
Want this in your Inbox? Sign up to our newsletter here!