Grab Raises and Launches New Products; Mobile Native Varo Becoming its Own Bank
by Hugh Williams on 4th Aug 2020 in News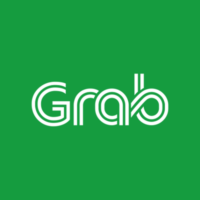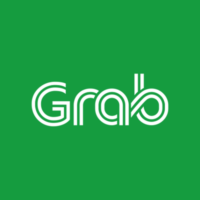 The FGB Digest brings you the latest news on the world's fastest growing direct-to-consumer and challenger brands. In today's edition: Grab raises and launches new products; Mobile native Varo becoming its own bank; and PensionBee strikes deal with Legal & General. 
Grab raises and launches new products
Singapore-based ride-hailing startup Grab continued its funding streak, acquiring another $200m from Seoul-based private equity firm Stic Investments. 
The new funding comes just six months after Grab secured more than USD$700m from Japan's largest bank, Mitsubishi UFJ Financial Group.
Although Grab started off as a ride-hailing app, its services have expanded beyond that. Previously, we reported that the company wants to be an "everyday everything" app. It currently lets users book rides, meals and hotels, and offers payment services, among other features.
Grab has also announced that its financial unit, which previously focused mainly on services for entrepreneurs and small businesses, is launching a slew of consumer products, including micro-investments, loans, health insurance and a pay-later program. Grab Financial Group's new products including AutoInvest, a platform that allows consumers to invest small sums of money through Grab's app; consumer loans; a buy now, pay later program; and expanded insurance offerings, including hospital insurance that will first launch in Indonesia.
The company operates throughout southeast Asia, including Indonesia, Malaysia, Cambodia, Myanmar, Thailand, Vietnam and the Philippines.
Mobile native Varo becoming its own bank
Mobile banking startup Varo is becoming its own bank. The company announced it has been granted a national bank charter from the Office of the Comptroller of the Currency (OCC) and secured regulatory approvals from the FDIC and Federal Reserve to open Varo Bank, N.A. 
The news follows Varo's recent close on an additional USD$241m in Series D funding aimed at helping Varo transition its service to its own bank, as well as expand into new banking products and hire new staff across operations, marketing, risk, engineering and communications.
The company says the banking charter will allow it to serve a broader set of customer needs, including "financial resiliency, affordable access to credit, and the easier management of volatile cash flows." These expanded offerings will be useful to customers amid the economic downturn driven by COVID-19. Already, Varo responded to the pandemic by offering early access to stimulus deposits, increasing deposit and ATM limits and expanding its partnerships with job platforms to help customers find work.
PensionBee strikes deal with Legal & General
Legal & General (L&G) has agreed a deal with PensionBee that will see its retirement income business provide annuities to the online pension provider's customers.
L&G Retail Retirement (LGRR) said the partnership with PensionBee is partly driven by now-delayed investment pathways regulations, which include a route toward guaranteed income products, such as a lifetime annuity. 
It follows a deal between PensionBee and L&G in March to launch the nation's first fossil fuel-free fund. Customers enquiring about an annuity with PensionBee will be introduced to L&G for a quotation and further information.
LGRR managing director Emma Byron said: "For many retirees, we believe annuities continue to play an important role, especially for those seeking financial security. We also support the adoption of the Financial Conduct Authority's (FCA) investment pathways approach, as this provides better safeguards for non-advised customers, helping ensure they get the best opportunities to enjoy their retirement". 
PensionBee chief executive Romi Savova added: "While Covid-19 has delayed the implementation of the FCA's rules until February 2021, we believe savers need to be better informed of their choices today and recognise that for some, an annuity can offer peace of mind, particularly in periods of market turbulence."
Want this in your Inbox? Sign up to our newsletter here!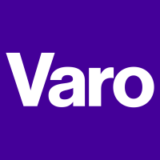 Get the latest news, market analysis, and funding status on Varo Money