Paysend Surpasses £4.26m Crowdfunding Target; Uber Air Set to Launch in 2023
by Mathew Broughton on 24th Jun 2019 in News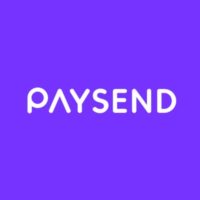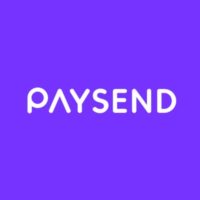 DTC's Daily Digest brings you the latest news on the world's fastest growing direct-to-consumer brands. In today's edition: Paysend surpasses £4.26m crowdfunding target; Uber Air set to launch in 2023; and crowdfunding campaign for investment platform Evarvest doubles target amount.
Paysend surpasses £4.26m crowdfunding target
Global payments startup Paysend has reached its investment target of £4.26m on crowdfunding platform Seedrs, with nearly £4.42m raised at the time of publication. The funding will be used to support the launch of new products and to expand their customer base, which currently numbers more than 750,000 users.
Founded in 2017, Paysend has already seen success from their card-to-card transfer scheme and Paysend Link, which supports instant money transfer via text messaging systems. Earlier this month the London-based firm also released a worldwide stablecoin on the Stellar network.
Addressing the launch of their stablecoin, Ronald Millar, CEO of Paysend, stated: "Our global stablecoin is the perfect solution for Paysend's 700,000 expats, as well as for our multi-currency account holders. With the Paysend stablecoin, our customers will be able to keep the value of their money consistent and make instant payments anywhere in the world, without cross-border fees."
Uber Air set to launch in 2023
Uber are set to launch their electric flying-taxi service, dubbed Uber Air, in Melbourne from 2023. Testing of their prototype vehicles is due to start next year, with Melbourne joining Dallas and New York as pilot locations.
Establishing a flying-taxi unit is purportedly in response to growing congestion in cities, which limits the amount of conventional road-based journeys. "There's an upper bound to what we can do on the ground," Eric Allison, head of Uber Elevate, has said. "We can move transportation off the grid and into the sky in a meaningful way."
While the robotically-controlled battery-powered aircraft would represent a major step forward for commercial drone technology, prototypes have not yet been submitted for approval to regulators, such as America's Federal Aviation Authority. The cost of developing such prototypes has also raised doubts over Uber's stated ambitions for Uber Air journeys to cost the same as an equivalent trip on existing UberX services.
Crowdfunding campaign for investment platform Evarvest doubles target amount
Funding for Lithuania-based investment platform Evarvest has more than doubled an initial target of €75,000 (£66,860) on Seedrs, having raised €160,925 (£143,463) at the time of publication.
Aimed at making stock trading simpler, particularly for users living outside of traditional trading hubs such as the US, the Evarvest app is set to launch in late 2019, once the requisite regulatory approval is granted across Europe and the UK.
In a statement on the company website, Stephanie Brennan, CEO of Evarvest explains the mission behind the app: "I've lived in Australia, the UK and now Lithuania and what I've noticed is that the finance industry can't keep up with the next generation of investors the way that tech companies like Facebook, Uber and Spotify can. That's how Evarvest's stock trading app was born. We're for the next generation of investors, making investing as simple as having a smartphone and a good WiFi connection – the way it should be!"