Faraday Future Funding Papers Over Cracks; Ola & Flipkart to Launch Credit Cards
by Hugh Williams on 1st May 2019 in News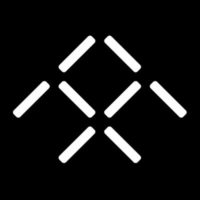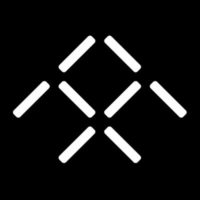 DTC's Daily Digest brings you the latest news on the world's fastest growing direct-to-consumer brands. In today's edition: Faraday Future funding papers over cracks; Ola & Flipkart to launch credit cards; P&G betting big on DTC.
Faraday Future's funding papers over cracks
Faraday Future has announced a USD$225m (£172m) investment in bridge financing via Birch Lake Associates. The cash will be used to bring the company's flagship FF91 EV model to market and reassure jittery suppliers that the company is still on sound footing, after Chinese real estate firm Evergrande parted ways with the vehicle manufacturer.
To secure the financing, Faraday said it valued its intellectual property at USD$1.25bn (£960m). The company plans to use cash from mobile gaming company The9's (who recently invested USD$600m/£459m in the company) to build the V9 EV, a version of the Faraday FF91 for the Chinese market. It has promised to build 300,000 of the EVs per year by 2020, and said it has a growing fleet of FF91 pre-production test vehicles.
However, it's hard to take that claim seriously, considering that Tesla only cracked 300,000 deliveries last year and has been in business since 2003. That's on top of the fact that Faraday had to sell its LA headquarters for USD$10m (£8m) to stay afloat, and put its USD$40m (£31m) Las Vegas property - where the FF91 was to be built - up for sale.
Ola & Flipkart to launch credit cards
Ola and Flipkart are gearing up to launch credit cards in partnership with large banks. The move will give both businesses an insight into the spending patterns of their customers, and help them enter the under-served Indian credit market.
Ola is set to launch its credit card, likely in partnership with State Bank of India (SBI), and begin pilots as early as next week, with the company planning on issuing a million cards in its first year. While the terms of these partnerships differ across platforms, a bank typically handles risk analysis, card issuance, payment processing, credit line management and statement processing, while the merchant partner controls marketing, promotions and discounts.
Flipkart and Ola are building their own credit underwriting model that will largely utilise their customer data to evaluate and offer credit to customers who don't have a credit history. Flipkart claims to be tracking 500 to 1,000 data points to gauge a customer's ability and intent to repay loans. Flipkart are likely to launch their card in collaboration with Axis Bank or HDFC Bank later this quarter.
P&G betting big on DTC
P&G is quietly increasing its DTC portfolio through acquisitions, as well as growing them in-house and through its innovation incubator, three years on from its acquisition of Dollar Shave Club.
P&G is looking to buy small, niche products with the potential to scale while maintaining the organic appeal that these smaller brands have, reports Digiday. The company is also looking to bring in and build out these brands without making it too obvious that they are P&G brands at a time when big brands are less appealing for consumers.
The company uses the Signal Accelerator program it started in 2012, which gives it access to 275,000 startups, as a resource. Making that change to its brand teams has allowed P&G to move more quickly to solve consumer problems as well as experiment with design.
In February, P&G acquired feminine-care brand This is L, and in December 2018 it acquired Walker & Company. This past July, P&G picked up First Aid Beauty for a reported USD$250m (£191m), and in February 2018, it acquired skin-care brand Snowberry New Zealand.