SC Johnson Acquires Oars + Alps; 'Monzo of Travel Insurance' Crowdfunding on Seedrs
by Hugh Williams on 17th Sep 2019 in News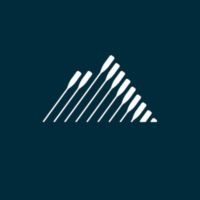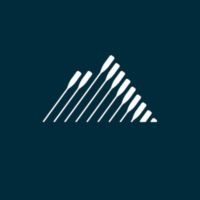 DTC's Daily Digest brings you the latest news on the world's fastest growing direct-to-consumer brands. In today's edition: SC Johnson acquires Oars + Alps; 'Monzo of travel insurance' crowdfunding on Seedrs; and Free trial-cancelling app coming to UK. 
SC Johnson acquires Oars + Alps
Oars + Alps, a Chicago startup that makes skincare products for men, has been acquired by S.C. Johnson. The startup was acquired for around USD$20m (£16m). 
S.C. Johnson was founded more than 130 years ago and owns brands like Ziploc, Windex and Raid. 
Launched in 2016 by Mia Saini Duchnowski and Laura Lisowski Cox, who were both frustrated by the lack of healthy products available for their husbands, Oars + Alps makes men's skincare products made with natural and toxin-free ingredients. It sells deodorant, moisturiser, body wash and other products.
Oars + Alps raised USD$1.3m (£1m) in outside funding. Its investors include Chicago-based firms Breakout Capital and Levy Family Partners. The startup, which has eight employees, has offices in Chicago and New York.
Oars + Alps was part of the 2018 Target Takeoff Accelerator Program in Minneapolis, and it currently sells its products at more than 500 Target stores.
In recent years, there's been several high-profile acquisitions in the beauty and grooming space. Unilever bought Dollar Shave Club for around USD$1bn (£810m) and Seventh Generation for around USD$600m (£484m), while shaving startup Harry's was bought by the owner of Schick for USD$1.37bn (£1.1bn).
'Monzo of travel insurance' crowdfunding on Seedrs
Pluto, an app which provides travel insurance and is being touted as the Monzo of travel insurance, is crowdfunding on Seedrs. 
Pluto pride themselves on their jargon-free policies with transparent pricing, the ability to claim on your phone in  under 10 minutes and with human help around the clock. They are also launching a mobile app to give customers instant access to airport lounges if their flight's delayed and 24/7 access to a virtual UK GP.
The brand are disrupting the £160bn millennial travel market. Starting with insurance and broadening our focus over time by helping people prepare for a safe trip, taking care of them whilst they're away and having their back if something goes wrong.
This Crowdfund is part of a larger seed round, with £300k already invested. The money raised will be used for product development, with new trip planning tools set to be created soon. The team is also looking to invest in paid advertising, done with a data-focused approach to maximise returns. 
Free trial-cancelling app coming to UK
A service which automatically cancels subscriptions at the end of the free trial period has launched in the UK. 
The app, Free Trial Surfing, is not linked to a customer's bank account or credit card, but founder Josh Browder says it is in partnership with a major bank. "The idea for this product came when I realised I was being charged for a $21.99 (£18) gym membership from over a year ago that I was never using," he said.
"In fact, I had completely forgotten that I had signed up for a free trial in the first place. Constantly trying to keep track of when a 'free trial' period ends is annoying and time-consuming."
He said 10,000 people had signed up to try Free Trial Surfing since its launch six weeks ago in the US. The two most common subscriptions the service has been used for are porn platforms followed by Netflix, he said.
This is an interesting development in the DTC market. If the app gains traction, it should mean that rather than relying on undercutting with free trials and cheap subscriptions, direct-to-consumer brands will really have to focus on product quality to differentiate. 
Want this in your Inbox? Sign up to our newsletter here!