UKTV Invests in PitPat; Future Media Acquire DTC Oak & Jackal
by Hugh Williams on 16th Sep 2019 in News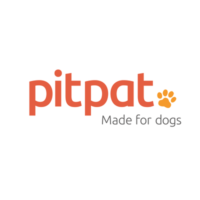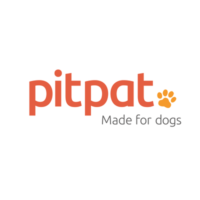 DTC's Daily Digest brings you the latest news on the world's fastest growing direct-to-consumer brands. In today's edition: UKTV invests in PitPat; Future Media acquire DTC Oak & Jackal; and Magic Spoon raises USD$5.5m. 
UKTV invests in PitPat
UKTV Ventures, the investment arm of UKTV which trades equity for airtime, has invested in PitPat. The ad, which is PitPat's first TV ad campaign, is designed specifically to capture the attention of dogs, and will debut exclusively on all UKTV channels as part of the broadcaster's airtime-for-equity deal with the pet fitness brand.
The ad will run on all UKTV channels - Alibi, Dave, Drama, Eden, Gold, W, and Yesterday - until early 2020, benefitting from exposure on quality commercial airtime through UKTV's innovation fund, UKTV Ventures. The campaign will have a net value of £1m.
Director of UKTV Ventures, Sheena Amin, said: "We're delighted to be partnering with PitPat to help grow its brand through TV advertising on our network. UKTV Ventures is committed to helping companies new to TV advertising build their brand and scale up by benefiting from the wide reach, trust and recognition only achieved through TV advertising. I'm looking forward to seeing the positive impact that PitPat's engaging ad will undoubtedly have on the growth of its business."
UKTV Ventures launched in 2017 and offers commercial airtime to high-growth start-ups wishing to access the television advertising market for the first time. 
Future Media acquire DTC Oak & Jackal
Digital marketing company Future Media has entered into the direct-to-consumer market with the acquisition of Australian watchmaker Oak & Jackal. This marks Future Media's first foray into consumer sales.
"We are always looking for opportunities and companies that will provide synergistic growth avenues for Future Media," said Chase Wimberly, co-founder of Future Media. "Getting into the growing direct-to-consumer market via an established brand like Oak & Jackal allows us to diversify our offerings in ways that amplify our strengths."
Oak & Jackal was originally funded on Kickstarter in June 2016 and has seen steady growth over the past three years. The company recently expanded to offer eyewear and wallets in addition to its signature timepieces.
"With our established network of celebrity influencers and corporate clients, we'll be able to put Oak & Jackal timepieces in front of the right eyes and on the proper wrists," said Duquan Brown, co-founder of Future Media. "This acquisition is right up our alley and right on time."
Magic Spoon raises USD$5.5m
Better-for-you cereal brand Magic Spoon, which began selling its boxes direct-to-consumer in April, received USD$5.5m (£4.4m) in a seed funding round led by Lightspeed Venture Partners. 
The funds will be used to expand the business, hire more people, increase marketing and create new flavours, according to co-founder Gabi Lewis. While Lewis did not share sales figures with Food Dive, he said the four-packs of cereal boxes, which sell only online for USD$39.95 plus shipping and handling, have exceeded all projections.
At this time, the company does not currently plan to bring its offerings to grocery store shelves, but Lewis said it is something that will happen at some point. 
Merci Victoria Grace, partner at Lightspeed Venture Partners said: "Magic Spoon's healthy ingredients, delicious taste and great design have driven growth and customer loyalty.
"The cereal category is one that has been ripe for innovation and we are excited to partner with Gabi and Greg to help redefine the cereal experience." Magic Spoon began selling in April 2019. 
Want this in your Inbox? Sign up to our newsletter here!