Holidu Raise €40m for New Offering; AdRoll Releases New Solution for DTC Marketers
by Hugh Williams on 18th Sep 2019 in News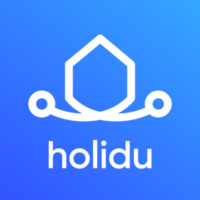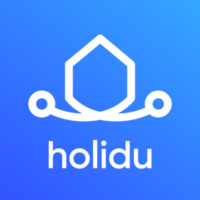 DTC's Daily Digest brings you the latest news on the world's fastest growing direct-to-consumer brands. In today's edition: Holidu raise €40m for new offering; AdRoll releases new solution for DTC marketers; and Monzo reach 3m customers. 
Holidu raise €40m for new offering
Holidu, a Munich-based startup that compares the prices of listings across sites like AirBnb and Booking.com, has raised €40m (£36m), joining an increasingly crowded space of startups raising money to help make sense of digital holiday admin.
The company's meta-search engine scans the internet for holiday accommodation listings pulls them all onto one site, so that people don't need to shop around on several websites. It's trying to be a bit like the flight-search engine Skyscanner, but for accommodation.
Holidu also has a newer offering called 'Bookiply', which is a set of tools to help renters manage the other side of the same logistical problem. The system helps renters manage their digital presence by distributing properties to the biggest travel websites, synchronising calendars and creating multilingual descriptions.
"The vacation rental market is still ten years behind other digital markets so the opportunity is huge," said Michael Siebers, chief technical officer and co-founder of Holidu.
The company plans to use the cash to focus on its Bookiply offering. It aims to ramp up the number of holiday rental owners using Bookiply's tools, and will open several regional offices.
AdRoll releases new solution for DTC marketers
AdRoll has announced their latest DTC offering, Brand Awareness, to help marketers build stronger relationships directly with their customers. The business says it "will help DTC marketers predict and pinpoint their target customers who are most likely to engage and convert into sales."
Many marketers use distinct tools for various marketing channels — but AdRoll points out that this can lead to "disjointed experiences for customers and inconsistent brand narratives."
To counter that, AdRoll's Brand Awareness gives marketers a unified platform where DTC marketers can create consistent messaging, deliver connected experiences, and measure the impact of campaigns throughout the entire customer journey. 
The tool also incorporates AdRoll's proprietary machine learning technology, which the company says yields more than 80 billion predictions per day, or 2.5 million per second.
Using the combination of a brand's own first-party data and AdRoll's second- and third-party data, marketers can hopefully better understand and attract customers across channels.
Monzo reach 3m customers
Leading UK challenger bank, Monzo has reached another notable milestone, having passed the 3m customer mark. The rate at which new users are being attracted to the app only bank is accelerating, with only four months having passed since Monzo announced reaching 2m customers. 
The bank is currently recruiting new customers at the equivalent of 55k every week. The latest milestone means that 1 in 20 UK adults are now Monzo customers. Monzo successfully raised £113m in June to help support its growth ambitions. The bank introduced in a cash incentive scheme for customer referrals in December but has now ended the promotion. The scheme saw 100,000 new customers attracted as a result of the referral bonuses at an estimated total cost of £1m. Monzo ended the initiative on Friday 6th September.
Earlier this month Accenture indicated that the customer base of the UK's digital only challenger banks could swell by an additional 22m over the next 12 months. The research published by the global consulting firm has indicated that, at current growth rates, the number of account holders using UK digital only banks is set to rise from 13m to 35m before the end of 2020. 
Want this in your Inbox? Sign up to our newsletter here!