Farfetch Launches Flagship on JD; BUX Raises Funding as New App Beckons
by Hugh Williams on 13th Jun 2019 in News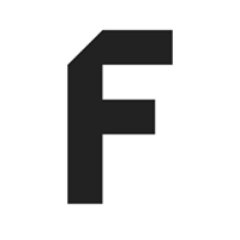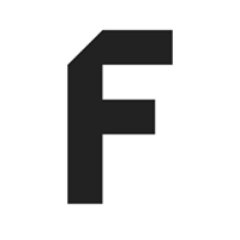 DTC's Daily Digest brings you the latest news on the world's fastest growing direct-to-consumer brands. In today's edition: Farfetch launches flagship on JD; BUX raises funding as new app beckons; and Bird Rides buys Scoot.
Farfetch launches flagship on JD
Luxury fashion online retailer Farfetch has launched a flagship store on JD.com, China's largest retailer and strategic investor in Farfetch. According to a press release from the e-commerce platform, this partnership will open up the retailer's offerings to JD.com's customer base, which measures to over 300 million.
By having a flagship store on JD.com, Farfetch will be strengthening its global presence and offering. The move comes after Farfetch's Chinese arm's February acquisition of Toplife from JD.com, which is already a strategic investor in Farfetch.
Judy Liu, Farfetch's China MD, said "Being able to offer the full suite of Farfetch's technology and logistics platform to brands wanting to reach high-end Chinese consumers is a major competitive advantage as we seek to continue to grow market share in the rapidly expanding online luxury market."
Farfetch now has a 'Level 1' entry point on the JD.com app, which means the 300 million-plus customers using it have instant access to more than 3,000 brands via the European retail and technology company's ever-growing network of fashion partners.
BUX raises funding as new app beckons
Dutch trading app Bux has raised USD$12.5m (£9.9m) in funding. The round, which brought the total amount in funding raised so far to USD$35m (£28m), was led by Velocity Capital and Holtzbrinck Ventures.
The funding was used to support the acquisition of online broker Ayondo Markets Limited, Bux' back-end provider for their current trading app, and will support both the launch and first stage of its Stocks app. Bux currently has over 100,000 users on the waiting list for their app.
Bux aims to enable people to participate in the financial markets through its mobile platforms for commission-free stock investing and speculative trading. It is now involved in advancing Stocks, a mobile investing app, which will allow Europeans to invest commission-free starting July 2019, in the Netherlands, Germany and Austria, followed by a broader rollout across Europe in the coming year.
The launch of the new app will pit Bux in competition against the likes of London-based Freetrade, while Revolut, the fastest-growing banking app, is also planning to launch a free trading feature.
Bird Rides buys Scoot
Santa Monica-based Bird Rides Inc. has acquired the San Francisco electric scooter company Scoot for an undisclosed sum. The deal  could mark the first major step toward a broader consolidation.
For Bird, the purchase represents a chance to relaunch its service in the seat of the tech industry. Scoot was one of only two companies given permits to operate in San Francisco by the city's Municipal Transportation Agency last August, in what amounted to a regulatory snub for Bird and Lime, the two largest scooter companies in operation.
Founded in 2011, Scoot was last valued at USD$71m (£56m) and had raised a total of USD$47m (£37m) in funding. Bird has raised more than USD$400m (£316m) and was last valued at USD$2bn (£1.6bn). Part of Scoot's value to Bird comes in the form of both its long and amicable relationship with San Francisco regulators and its ability to operate in the city.
In San Francisco, after Bird, Lime and Spin launched their scooters without permission in March 2018, there were 1,900 complaints regarding the scooters, leading to the city impounding 500 of them. The city forced the companies to remove their scooters immediately while crafting legal guidelines for scooter-sharing companies to operate.