Visa to Help Revolut Expand Globally; Indian Mattress Brand Sleepycat Raises Funding
by Hugh Williams on 3rd Oct 2019 in News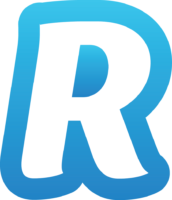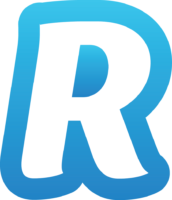 DTC's Daily Digest brings you the latest news on the world's fastest growing direct-to-consumer brands. In today's edition: Visa to help Revolut expand globally; Indian mattress brand Sleepycat raises funding; and Bunq expands across EU. 
Visa to help Revolut expand globally 
Visa and Revolut have announced a new agreement that will help Revolut expand its business globally.
Leveraging Visa's brand, scale and global acceptance footprint, Revolut will be able to bring its product offerings to five new regions, reaching 24 new markets for a total of 56 markets globally.  Under the terms of the agreement, Revolut will primarily issue Visa-branded cards in the global expansion.
Revolut offers consumers a range of digital financial services via a mobile application, including currency exchange, budgeting and person-to-person (P2P) payments, all linked to a Visa card. Building on the success of its existing agreement in Europe, Visa will enable Revolut to launch initially in a multitude of new countries.
Visa and Revolut have built a strong partnership over the last four years. The digital banking alternative first began issuing Visa cards to its customers across Europe in July 2017.
Since that time, Revolut has been able to leverage Visa's global network and capabilities to help drive their rapid global expansion, including issuing Visa-branded cards in every major European market today.
Indian mattress brand Sleepycat raises funding
Sleepycat, an Indian online, direct-to-consumer mattress start-up has raised  ₹11 crore (£1.25m) in a Series A round led by DSG Consumer Partners and Sharrp Ventures. 
This makes Sleepycat the second online mattress start-up in India to attract investor interest in the last  nine months. In December 2018, it was reported that online mattress start-up Wakefit clinched its first round of external funding of  ₹65 crore (£7.4m) from Sequoia Capital  for 31.9% equity.
Meanwhile, another online mattress start-up, Sunday, is exploring a strategic partnership with a prominent US-based, listed mattress firm.
The USD$3bn Indian mattress market is growing at 10-15% annually and is estimated to grow at 20% in the next few years as a whole new generation of millennials get ready to set up their homes. 
Besides Wakefit, Sleepycat and Sunday, a clutch of new players have sprung up in the online mattress space, including Wink Nod, Nubliss, Durfi, Flo and Springtek, which are disrupting the traditional retail and channel-driven mattress market in India.
Bunq expands across EU
Dutch challenger bank Bunq has rolled out its Travel Card to all EU markets, as well as Norway and Iceland. The business, which was founded in 2015, has raised €44.9m (£40m) to date. 
Bunq offers a deposit account service and a Travel Card, which enables users to benefit from "getting the real exchange rate, without any additional charges, anywhere in the world".
Bunq was already available in the Netherlands, Germany, Italy, Spain, France, Ireland, Belgium and Austria, but now users from 30 countries will be able to sign up.
Bunq founder and CEO Ali Niknam said: "We're extremely excited to launch the Travel Card all across Europe. By offering the best card to travel the world, European travellers can now always pay with the real exchange rate and enjoy the benefits of a true credit card without the burden of debt or monthly fees."
Along with the geographic expansion, the company is also launching Google Pay and Apple Pay for its users in Ireland, France, Germany, Spain, Italy and Belgium.
Want this in your Inbox? Sign up to our newsletter here!