DarioHealth Shifts Away from Direct-to-Consumer Model; Flow Raises Series B Round
by Hugh Williams on 5th Dec 2019 in News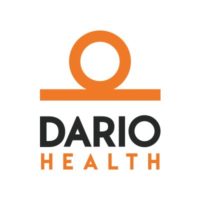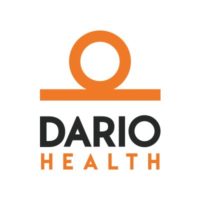 DTC's Daily Digest brings you the latest news on the world's fastest growing direct-to-consumer brands. In today's edition: DarioHealth shifts away from direct-to-consumer model; Flow raises Series B round; and Monese launches joint account offering. 
DarioHealth shifts away from direct-to-consumer model
DarioHealth has begun selling its products on Walmart.com, as it shifts away from direct-to-consumer sales. 
The Israel- and New York-based digital diabetes management system developer earned a spot on Walmart's online shelves as part of the retail giant's initiative to dedicate more of its online and physical real estate to health services.
The news also underscores DarioHealth's plans to zero in on tie-ups with retailers a means of growing its footprint: Just last week, it announced that it'll begin selling its product on Best Buy's website and hinted that deals with more retailers were in the pipeline. For context, DarioHealth's system includes glucose monitoring devices that link up with an app.
Digital therapeutics vendors in the US are increasingly taking a business-to-business-to-consumer (B2B2C) approach to distribution — and selling to a diverse pool of businesses could be a key growth driver. DarioHealth is shifting away from a direct-to-consumer sales model, as it says this can be an unsustainable method for reaching users en masse and generating revenue growth. 
Flow raises Series B round
Flow, a startup that helps brands and retailers build a cross-border e-commerce business, has raised USD$37m in Series B funding.
CEO Rob Keve said that he and CTO Mike Bryzek co-founded the Hoboken-based startup to improve the shopping experience for international consumers. Flow sits on top of existing e-commerce platforms, so that the shopper's experience (whether that's a website, app or distributed buy button) is automatically tailored to their location, with local pricing and payment options.
Founded in 2015, the company said it's now seeing 200% year-over-year client growth, with customers including online brands like MVMT Watches, as well as omni-channel businesses like MZ Wallace and Charles & Colvard. With this new funding, Flow has raised around USD$55m total.
"There's services and knowledge that is very country-specific and even category-specific," Keve said. "That is always going to be a matter of consulting and advising and sharing best practices … We will continue to be investing in that layer of expertise."
Monese launches joint account offering
Monese has launched its joint account offering for UK customers. The company is also offering EUR joint accounts between EEA registered users across mainland Europe, a first for the continent.
All joint accounts come with free and instant transfers between EUR or GBP Monese personal accounts, as well as free and instant Monese to Monese transfers globally, saving consumers hundreds on cross-border fees.
Norris Koppel, CEO of Monese, said: "Joint accounts allow people to share, spend and save money openly and easily with a partner, family member or friend. They are a crucial financial tool for many, and should easily fit around our modern ways of living and working. However, with traditional banks, opening a joint account can be a hassle for customers, who often have to endure lengthy processes and unnecessary red tape. At Monese, we wanted to create a joint account that would be quick and easy to open and use, one that comes with all the features and services of a traditional bank account, but that easily fits alongside our customer's lifestyles and provides excellent value for those who travel or need to move money across borders."
Want this in your Inbox? Sign up to our newsletter here!