Made In Closes Seed Funding Round; Pinterest Sets IPO Price Range
by Hugh Williams on 9th Apr 2019 in News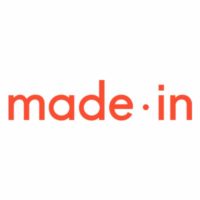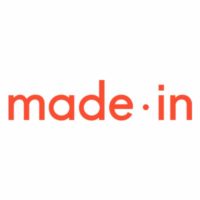 DTC's Daily Digest brings you the latest news on the world's fastest growing direct-to-consumer brands. In today's edition: Made In closes seed funding round; Pinterest sets IPO price range; and Trilogy Education acquired.
Made In closes seed funding round
Austin-based Made In, which sells pots, pans, and other home cookwares direct to consumers, has closed a USD$5m (£3.8m) seed funding round. The investment was led by Brian Spaly, founder of Bonobos and Trunk Club, and Ezra Galston of Starting Line Ventures. The money will help scale production and build their team.
Made In has raised a total of USD$8.3m (£6.3m) so far, and its cookwares have become so popular and publicised that the company has a waitlist for some of its products and release dates listed for others. Other investors named include Ben McKean, founder of Hungry Root.
Made In did USD$250k (£190k) in sales during the final quarter of 2017, and quadrupled that number the next year by hitting USD$1m (£760k) in sales for November-December 2018. The Made-In story focuses on developing supply chains to build high-quality kitchen tools; and selling directly to the consumer gives them an edge on pricing. A starter kit of a 10" skillet, 2-quart covered saucepan, and 5-quart covered stockpot is USD$249 (£190). A similar set of a retail competitor is USD$399 (£304).
Pinterest sets IPO price range
Pinterest is targeting a USD$15-17 (£11-22) per-share price for its IPO price range. With 75 million shares on offer, and an additional 11.25 million in reserve for underwriters Goldman Sachs, JP Morgan Chase, and Allen & Co., the offering could raise USD$1.13bn-1.28bn (£860m-980m), or USD$1.29bn-1.46bn (£980m-1.1bn) including the extra shares.
The firm anticipates having north of USD$1.5bn (£1.2bn) in cash on its books following its debut. Pinterest will have the cash it wants, but it will have to pay a bit more than it likely expected; the firm's share price is lower than its final privately set, per-share price. The social giant is going public at a discount to its former value.
Since it was founded a decade ago, Pinterest has raised a total of USD$1.5bn (£1.1bn). It was last valued at USD$12.3bn (£9.4bn) when it raised USD$150m (£114m) in June 2017. The platform has remained popular over time, with monthly active users reaching 250 million and 1.5 million businesses using the platform in 2018.
Trilogy Education acquired
Trilogy Education, a workforce training startup that offers programmes in web development, data analytics, UX/UI design, and cybersecurity, has been acquired by 2U, an SaaS platform for school operations, for USD$750m (£572m).
The acquisition is also confirmation of a broader trend of tech training schools to garner attractive exits. Just over a year ago, General Assembly was acquired by Adecco, a Swiss staffing firm, for USD$413m (£315m). WeWork also bought Flatiron School in 2017.
It's a decent exit for Trilogy, which was valued at USD$545m (£416m), (according to PitchBook) when it raised USD$50m (£38m) in June 2018. The deal also offers an opportunity to up-sell and cross-sell. Those who are already jumping into building degree programmes can diversify into more skills training; while those who have yet to build full degree services, but have created skills training programmes, now might consider how to parlay that experience into degrees – all from 2U.
According to 2U's co-founder and CEO, Christopher Paucek, the Trilogy Education acquisition will help the company reach USD$1bn (£765.9m) in revenue by 2021. The acquisition will also nearly double 2U's footprint, going from "36 to 68 university partners".