GetYourGuide Announces Latest Strategy; Glossier Partners with Nordstrom
by Hugh Williams on 16th Dec 2019 in News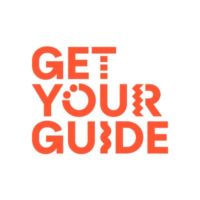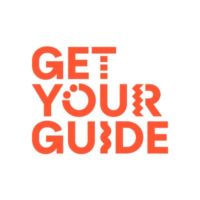 DTC's Daily Digest brings you the latest news on the world's fastest growing direct-to-consumer brands. In today's edition: GetYourGuide announces latest strategy; Glossier partners with Nordstrom; The Sustainable Accelerator Investment Fund raising on Seedrs.
GetYourGuide announces latest strategy
GetYourGuide, the business that made a name for itself as the startup that helped the stale idea of guided tours for travellers on its head, is taking the next step in its strategy to expand its touchpoints with users, and grow and diversify its business in the process.
The company is expanding its "Originals" business — its own in-house tour operation — into one-day tours and other longer journeys, with the aim of hitting 1 million sales of Originals this year. It will kick off the effort with a small number — between five and 10 — one-day tours in different exotic locations. Examples will include "dune-bashing in Dubai," glacier excursions from Reykjavik, and trips to Bali's "most instagrammable hidden spots."
The startup has grown significantly since passing the 25 million tickets mark in May. "We've had 40 million travelers over the last 12 months. We're the market leader in every European geography. We're number two in the U.S. and about to become number one," co-founder and CEO Johannes Reck said at TechCrunch Disrupt Berlin.
Glossier partners with Nordstrom
Glossier has opened pop-up shops inside seven Nordstrom locations around the US. The pop-ups will only sell the brand's popular fragrance, Glossier You. 
Glossier's decision to partner with Nordstrom and enter into the wholesale retail sphere is on trend with other direct-to-consumer brands that have chosen Nordstrom specifically for select product launches. Nordstrom's popularity with these e-commerce brand pop-ups proves that many brands still trust the famed department store, even as the retail market at large has become shakier.
"Fragrance is an extremely personal category – one that people understandably prefer to discover in person," Glossier founder and CEO Emily Weiss told CNBC of the reasoning behind the wholesale partnership. "Department stores are the largest channel for fragrance, making up nearly a quarter of all U.S. fragrance sales."
Since 2013, Nordstrom has been an advocate for pop-up shops. That year, the department store launched its "Pop-In@Nordstrom" series, which showcases new pop-ups every four to six weeks.
Everlane and Away are two direct-to-consumer brands who have taken advantage of this series, with Everlane opening its first pop-up with Nordstrom in 2017 and once again in 2019, and Away opening its pop-up earlier this year as well. 
The Sustainable Accelerator Investment Fund raising on Seedrs
The Sustainable Accelerator Investment Fund, which aims to empower the next generation of businesses redefining the way we consume energy, manage waste, and apply smart resource technology, is raising on Seedrs.
The fund, which initially sought £500k, has already raised £737k. The accelerator is run by entrepreneurs with a track-record of developing and investing in high growth startups, and currently has a portfolio of over 15 investments. 
The new fund will invest between £50k and £200k in between five and eight high potential sustainability businesses. The accelerator offers a one year programme, which the fund says makes them more invested and embedded than a classic model, which typically only lasts three months. 
It is particularly focused on the food, building technology, energy, and circular economy industries. The Sustainable Accelerator Investment Fund is looking to raise from investors looking for curated exposure to the broader sustainability space.
Want this in your Inbox? Sign up to our newsletter here!