Noom Raises USD$58m for Product Development; The Better Skin Co. Ramps Up DTC
by Hugh Williams on 7th May 2019 in News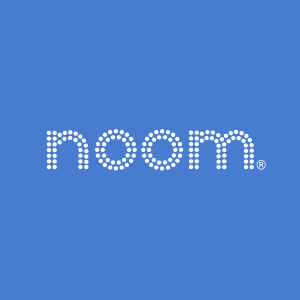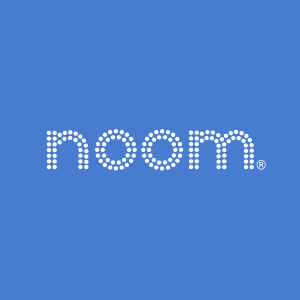 DTC's Daily Digest brings you the latest news on the world's fastest growing direct-to-consumer brands. In today's edition: Noom raises USD$58m for product development; The Better Skin Co. ramps up DTC; La Ligne's first store.
Noom raises USD$58m for product development
Health coaching app developer Noom announced today that it has raised USD$58m (£44.3m) led by Sequoia Capital. Noom is going to use the new funding to hire more people to drive product development.
Other participants include Aglaé Ventures, the tech investment arm of French holding company Groupe Arnault, WhatsApp co-founder and former CEO Jan Koum, DoorDash co-founder and CEO Tony Xu, Oscar Health co-founder Josh Kushner, SB Project co-founder Scooter Braun and returning investor Samsung Ventures.
Headquartered in New York City with offices in Seoul and Tokyo, Noom is best known for its direct-to-consumer weight loss app, but it also develops enterprise products, including an app focused on diabetes and hypertension. Noom's consumer app competes for users with Under Armour's MyFitnessPal and Weight Watchers, but its closest rival is probably nutrition and weight loss app Rise because both offer personalised programs and coaching for a subscription fee.
With data the name of the game for brands (DTC and otherwise), it seems like it could be only a matter of time before a brand such as Noom gets acquired for the data that it holds on its user's lifestyle.
The Better Skin Co. ramps up DTC
The Better Skin Co., an indie skin-care brand founded in 2015, is kicking off a three-month social and out-of-door billboard campaign called "For All People."
The brand will start a user-generated content call-to-action later in the month that will use the Instagram hashtag #forallpeople — the brand has 13,200 followers on the platform. It will be promoted through its email subscriber list of 48,000. And finally, the billboard portion of the campaign will include either 10 large billboards or 100 small billboards in Los Angeles, from 1 June to 31 August.
The brand's products are currently sold through Ulta doors, Riley Rose, HSN, and Asos. Its e-commerce site currently makes up 10% of sales.
According to Murphy Bishop, co-founder, The Better Skin Co., the brand's customer retention management is lacking and missing essential data like names, birthdays, emails and locations, which will help it communicate more effectively and lift its direct-to-consumer sales. The goal is to lift DTC sales by about 3% in the three months. This will also help bottom line, as DTC margins are about 80%, versus 60-65% for sales through retail partners.
La Ligne's first store
Fashion brand La Ligne is opening its first store in Madison Square. Molly Howard, founder, La Ligne, says that "The great thing about being direct-to-consumer is that you have so much data on your customer—who she is, where she lives, what she buys. You really get to know them, but it's still behind a screen. It's great to get feedback in an email, but it's different hearing it in person."
This is a fair point, and there are stories about direct-to-consumer brands launching an in-store presence almost every week now. However, whether the benefits gained from getting feedback on your products face-to-face, outweigh the overhead costs associated with having a physical store, is a different matter. While face-to-face feedback is nice to have, there are plenty of DTCs who still get by without it, and the overheads of in-store retail mean that it is likely La Ligne will most likely limit their physical presence to one or two stores.
Physical retail still has a role to play in DTC, however, and it looks as though those looking to invest in a first-time store will initially stick to launching pop-ups, to test the water, and see the effect on sales and engagement, before making a larger investment.