Lush Quits Social Media in the UK; Movo Fundraises for International Expansion
by Hugh Williams on 11th Apr 2019 in News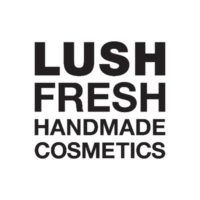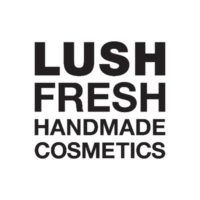 DTC's Daily Digest brings you the latest news on the world's fastest growing direct-to-consumer brands. In today's edition: Lush quits social media in the UK; Movo fundraises for international expansion; and Chico's launches DTC, TellTale.
Lush quits social media in the UK
British cosmetics business Lush is closing its UK social media pages. Announcing the news on Twitter, it said it was "tired of fighting with algorithms" and did not want to "pay to appear" in newsfeeds.
The firm, which sells fragrant handmade soaps, bath bombs, and other body products, asked customers to contact it by email, phone, or via its website. LushUK has 202,000 Twitter followers and 569,000 on Instagram. More than 423,000 have liked the page on Facebook.
"We don't want to limit ourselves to holding conversations in one place, we want social to be placed back in the hands of our communities – from our founders to our friends", it said in a statement. The firm said it was "cutting out the middleman between ourselves and the Lush community".
The last statement there is particularly interesting for DTC brands, as that is exactly what they are aiming to do – remove the middleman, so they can understand more about their customers. However, closing their main social media accounts seems a step too far from Lush. While they will have a better understanding of the customers they do interact with online, the number of these customers will drop sharply, with the majority of their audience on social media only interacting with the brand when they check their social accounts.
Movo fundraises for international expansion
Madrid-based micromobility startup Movo has closed a €20m (£17m) Series A funding round to accelerate international expansion.
The 2017-founded Spanish startup targets cities in its home market and in markets across LATAM, offering last-mile mobility via rentable electric scooters (e-mopeds and e-scooters) plotted on an app map. It's a subsidiary of local ride-hailing firm Cabify, which provided the seed funding for the startup.
Movo currently operates in six cities across five countries: Spain, México, Colombia, Perú, and Chile. It first launched an e-moped service in Madrid a year ago, and has since expanded domestic operations to the southern Spanish coastal city of Malaga, as well as riding into Latin America.
The new funding is mostly pegged for further international expansion, with a plan to expand into new markets in LATAM, including Argentina, Brazil, and Uruguay. Movo is targeting operating in a total of 10 countries by the end of 2019. The Series A will also be used to grow its vehicle fleet in existing markets.
Chico's launches DTC, TellTale
Chico's FAS has announced the upcoming launch of its newest brand, TellTale, an intimate apparel collection targeting women ages 25 to 40. The brand will launch later this month, selling exclusively through mytelltale.com.
"TellTale allows us to target new customers and offer them a different experience than what we offer through our Soma brand intimate apparel", said Mary van Praag, President of the Intimate Apparel Group at Chico's FAS, which includes Soma and now TellTale. She continues: "It's exciting to launch a brand in startup style, with a lean, dedicated team to allow for speed and agility."
It's an interesting move from Chico's, and one which has doubtless been in the pipeline for a while, as they gather data and feedback from customers about what they like about the Soma brand, and use that information to develop the TellTale product line.
The reduction in costs associated with running a DTC business means that Chico's will be able to offer the products at an affordable price; and with a strong customer base already present (through loyal Chico's customers), this should be a successful entry into the market.