Majestic to Become Naked Wines; Uber's Careem Deal Could Reverse Growth Fortunes
by Hugh Williams on 26th Mar 2019 in News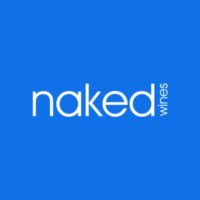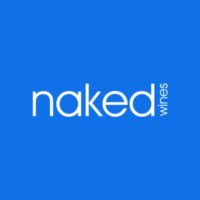 DTC's Daily Digest brings you the latest news on the world's fastest growing direct-to-consumer brands. In today's edition: Majestic to become Naked Wines; Uber's Careem deal could reverse growth fortunes; and Farfectch and Bulgari founder invest in The Modist.
Majestic to become Naked Wines
Majestic Wine has announced plans to revamp its business by closing some of its 200 stores and concentrating on its online Naked Wines division. The change will also see the company renamed 'Naked Wines'.
The move comes as Majestic announced that 45% of its business comes from its online business, with a further 20% from international sales. Naked Wines was founded by entrepreneur Rowan Gormley in 2008. It was bought by Majestic in 2015 for £70m and Mr Gormley was given the top job. Naked is a subscription business that signs up customers for regular payments; and the plan is to expand the operation by releasing capital from Majestic.
The company added it was on target to hit sales of £500m this year, and profits were also on track. It said Naked continued to perform well and regular customer payments were expected to increase by 10-15% this financial year. The new plan includes raising the amount it spends on attracting new customers to Naked from £20m currently to £26m by next year.
It's not surprising to see a traditional brand such as Majestic shift focus to its online operations, with many businesses re-aligning their operations to cater to the way customers are shopping. With Rowan Gormley, the founder of Naked Wines (and Virgin Wines before that) at the helm, the shift to an online brand is perhaps even less surprising, focusing on improving margins by cutting out the overheads associated with running a physical store.
Uber's Careem deal could reverse growth fortunes
Uber's long-rumored purchase of Dubai-based rival Careem could close this week, according to reports.
The fact that Uber may buy Careem isn't surprising. Crunchbase News reported last September that the deal between the ride-hailing competitors might take place. What is a little unexpected is the currently expected purchase price.
In September, a buyout was said to value Careem at USD$2bn (£1.5bn) to USD$2.5bn (£1.9bn). But now, per Bloomberg, Uber is expected to pay USD$3.1bn (£2.4bn) for the company. Careem has over a million drivers spread across more than 90 cities and 15 countries in the Middle East and Northern Africa. Over time, the company has diversified its business to include food and package deliveries, bus services, scheduled rides, and credit transfers.
The news comes in advance of Uber's long-awaited initial public offering, which is expected to value the company at as much as USD$120bn (£91bn).
The Careem deal has the potential to help Uber's short-term growth rate, which has recently seen a decline. Uber has long been valued on growth over profitability; and while it remains so far from even breakeven status, buying growth seems reasonable.
Farfectch and Bulgari founder invest in The Modist
Luxury e-tailers The Modist have confirmed strategic investments from Farfetch and Nicola Bulgari, vice chairman of Bulgari Group.
The partnership aims to "bring together market-leading industry, VC, and technology players to guide The Modist journey", according to Nicola Bulgari. These investments were secured ahead of The Modist's Series B funding round and complete the strategic funding round that included Vaultier7 and Chalhoub Group.
The business already has a close relationship with Farfetch. Back in September 2018, the Dubai-based digital boutique paired up with UK-based fashion platform to reach The Modist fashion market internationally. The Modist's entire site is now accessible on the fashion giant's online store.
The Modist was founded only two years ago, but now ships to over 120 countries globally and retails over 180 designer and contemporary brands, including its own brand Layeur.
According to Crunchbase, this move marks the first time that Farfetch have invested in another brand. The UK-based fashion Unicorn has been around since 2007, and went public in September 2018, with a valuation of around USD$5.8bn (£4.4bn).