GetYourGuide & Rockets of Awesome Get Funding; Allbirds Building Out Chinese Presence
by Hugh Williams on 28th Feb 2019 in News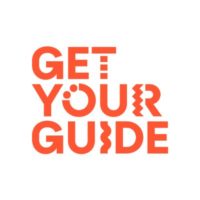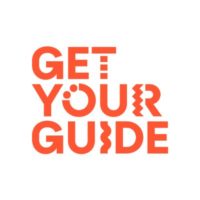 DTC's Daily Digest brings you the latest news on the world's fastest growing direct-to-consumer brands. In today's edition: GetYourGuide get funding; Allbirds building out Chinese presence; Rockets of Awesome announce Foot Locker partnership & investment.
GetYourGuide get funding
German travel DTC GetYourGuide has raised undergone a round of funding, with Swisscanto Invest dipping into their CHF150m growth fund to lead the round. To-date, the company has received more than USD$170m (£128m) in investment. 
This news comes hot on the heels of reports that Softbank are also looking to invest in the Berlin-based company. The companies are expected to make an announcement about the deal in the coming months, with Softbank already having pumped millions into startups around the world.
GetYourGuide is looking to shake up the traditional travel industry, offering an online marketplace and booking platform for tours, activities, and other tourist activities. The success of the business model is no surprise, with the layout similar to that of AirBnb, allowing non-professional guides, who are local experts, to connect to tourists in the area.
The business is well-established for a DTC, having been founded in 2007, and employing almost 500. Though still headquartered in Berlin, GetYourGuide have 14 other office locations worldwide.
Allbirds building out Chinese presence
Allbirds are taking their business to Shanghai and plan to announce the opening of a brick-and-mortar store in Shanghai the coming days, with shops in Beijing and Chengdu to follow by the end of the year.
It will also be rolling out its goods on Alibaba's Tmall online shopping website as well as building its presence on Chinese social media services including WeChat and Weibo. Allbirds produce eco-friendly wool shoes, and have raised USD$77.5m (£58.3m) since their inception in 2015 (the most recent round standing at USD$50m/£38m in October 2018).
This move is evidence of two trends being seen from mature direct-to-consumer brands. Firstly, established American DTC brands are eyeing up a move to China, with Rothy's and Everlane following similar trajectories in recent months. By following this route, Allbirds is laying down a marker in terms of their global ambitions, and showing clearly the leading position it holds in the direct-to-consumer market.
Secondly, it is further evidence of DTCs opening up physical locations. With the high street in decline from the closure of legacy brands, we could soon see these spaces filled by DTCs that are looking to expand their owned sales channels to brick-and-mortar.
Rockets of Awesome announce Foot Locker partnership & investment
New York-based children's apparel company Rockets of Awesome have raised USD$19.5m (£14.7m) in Series C funding. Footlocker were the leading investors, contributing USD$12.5m (£9.4m) towards the round.
The company intends to use the funds to build out an integrated omnichannel customer experience, and to continue scaling fast, leveraging Foot Locker's expertise and resources.
The investment also enables Foot Locker to enhance its commitment to the kids' apparel segment, while further diversifying its customer base and expanding its product offerings. As part of this strategic partnership, Kids Foot Locker will create exclusive Rockets of Awesome shop-in-shop destinations and be the largest retailer of Rockets of Awesome products in the U.S. Rockets of Awesome merchandise will also be available on kidsfootlocker.com.
This announcement clearly shows different routes taken by DTCs when looking to build out an in-store presence. In the story above, we see Allbirds looking to build out their own physical stores. However, the partnership between Rockets of Awesome and Footlocker shows that another potential path for DTCs to gain a physical presence is to enter into a partnership such as this with an established retailer (in this instance Foot Locker).